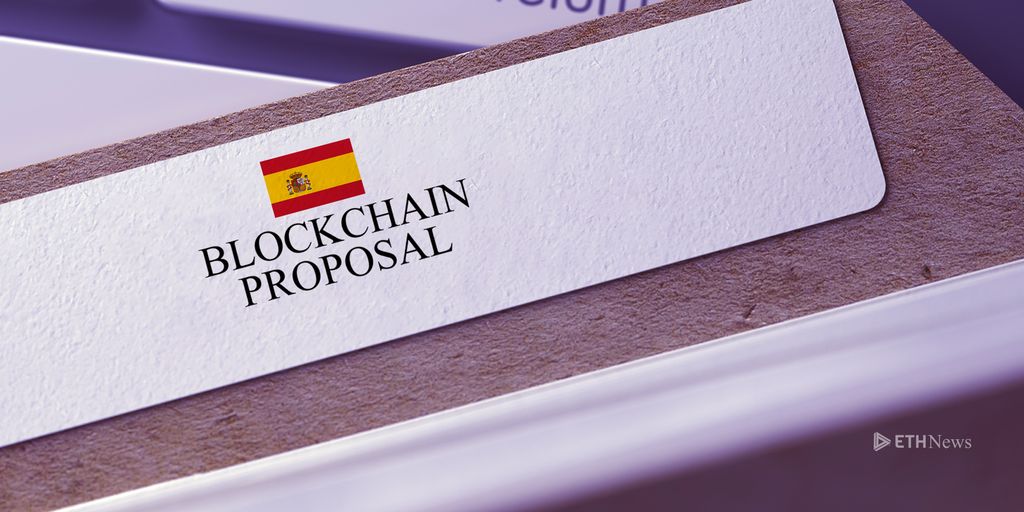 Deputies from the People's Parliamentary Group submitted a proposal to use blockchain in public administration.
According to Spanish outlet CriptoNoticias, 133 deputies from the Grupo Parlamentario Popular, or People's Parliamentary Group, proposed the use of blockchain technology in public administration. Last week, Spain's Congress of Deputies, the lower house of the country's legislature, published the group's proposal, titled "Non-law Proposal on the Introduction of Blockchain Technology in Public Administration in Spain."
Broadly speaking, the proposal encourages the use of blockchain technology in governmental operations. Specific details about implementation and use have not been released. Currently, the proposal sits with the Economy and Business Commission.
Spanish lawmakers have recently introduced other proposals relating to blockchain technology. The Grupo Parlamentario Ciudadanos, or Citizens' Parliamentary Group, submitted its "Non-law Proposal on Regulation, Taxation, and Communication of the Legal Use of Cryptocurrencies and Blockchain Technology" in March. This proposal seeks to clarify cryptocurrency and blockchain guidelines for financial institutions. Also in March, the Grupo Parlamentario Socialista, or Socialist Parliamentary Group, of the Senate proposed a motion to investigate cryptocurrency effects and trends.
Non-law proposals (NLPs) are non-binding propositions submitted by Spanish parliamentary groups that encourage the government or one of its members to take a specific action, give the majority opinion of the Cortes Generales (Spain's bicameral legislature) on a subject, or establish the basis of an action within public administration. Although NLPs are debated and voted on by legislative members, they are not laws. Therefore, Spain's recent NLPs may not equate to actionable blockchain implementation.
In any case, Spanish organizations have made strides in blockchain development. In May 2017, a consortium of Spanish firms announced its multisector blockchain network Alastria (formerly Red Lyra), which allows developers to create applications and streamline business processes. Alastria was publicly unveiled in October 2017. In April 2018, the Banco Bilbao Vizcaya Argentaria, the second largest bank in Spain, used the Ethereum testnet to complete a global corporate loan transaction.
---
Translations by the author.
Daniel Putney is a full-time writer for ETHNews. He received his bachelor's degree in English writing from the University of Nevada, Reno, where he also studied journalism and queer theory. In his free time, he writes poetry, plays the piano, and fangirls over fictional characters. He lives with his partner, three dogs, and two cats in the middle of nowhere, Nevada.
ETHNews is committed to its Editorial Policy
Like what you read? Follow us on Twitter @ETHNews_ to receive the latest Spain, Parliament or other Ethereum application news.