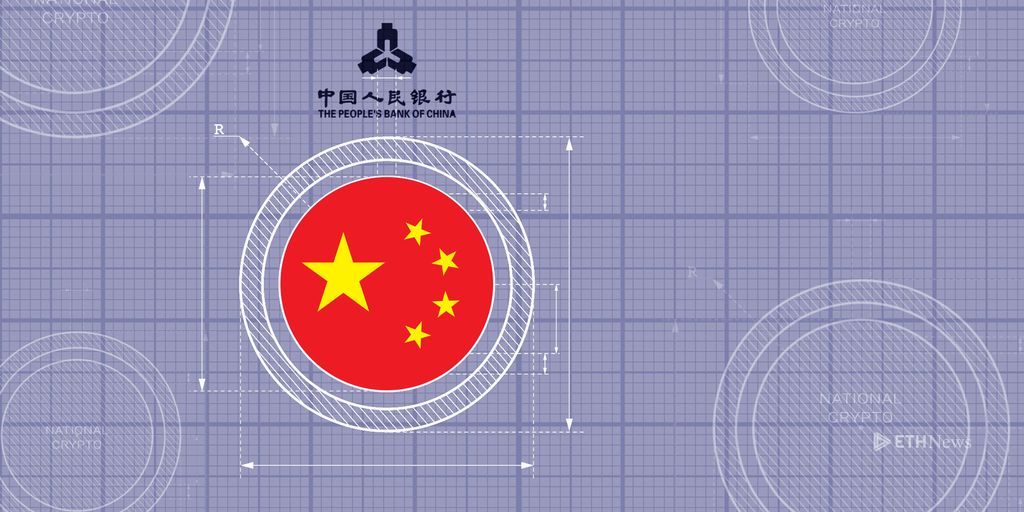 Nowhere is the showdown between private and government-backed cryptocurrency more obvious than in China. As regulators squash bitcoin exchanges and token offerings, officials from the PBoC maintain interest in creating a central bank-issued digital currency.
On November 4, 2017, Yao Qian, the Deputy Director of the PBoC's Science and Technology Division and director of the PBoC Digital Currency Research Institute, reportedly spoke in Beijing, where he highlighted the importance of state-backed, central bank-issued cryptocurrency in an increasingly digital world.
The "digital economy needs central bank-issued electronic currency more than ever," said Yao. "It's crucial to speed up the research and issuance."
Why is China so enamored with digital currency? Perhaps it's because of bleeding edge monetary policy.
In March 2017, PBoC governor Zhou Xiaochuan spoke at the Boao Forum for Asia in Bangkok, where he discussed the potential for instituting negative interest rates when an economy experiences deflation. Importantly, the effectiveness of this approach depends on whether the economy is grounded in digital currency or traditional cash.
Just a month later, in the midst of China's freeze of bitcoin exchanges, Yao Qian published a paper in the Tsinghua Financial Review (Chinese), detailing how digital currency could be absorbed by the conventional financial infrastructure. Then, in June 2017, the MIT Technology Review reported that the PBoC planned to deploy a Chinese digital currency alongside the renminbi. Though the timeline was unclear, the publication heralded the many potential benefits, which included: lower operating costs, reduced fraud and counterfeiting, diminished corruption, increased transparency, and real-time information for policymakers.
In September 2017, Fan Yifei, deputy governor of the PBoC, wrote that PBoC efforts to supervise private cryptocurrency and develop digital legal tender were underway.
The PBOC must carefully consider how to maintain financial stability, encourage innovation, and properly supervise the issuance and circulation of these new currencies. It must also set up sensible institutional frameworks and macroprudential controls. With the proper safeguards in place, China's central bank can maximize the positive effects of legal digital tender, while minimizing the negatives.
Yifei raised major issues including: irreversible asset loss (private keys remain an obstacle for private cryptocurrencies), stable value, accounting methods, and effects on the overall financial system (e.g. increasing the money multiplier).
Over the last several months, Chinese regulators have essentially crushed mainstream trading of private cryptocurrency and clamped down on token offerings (ICOs). And since December 2013, Chinese financial institutions have been barred from holding any form of digital currency. So, how does a Chinese-backed cryptocurrency fit into the picture?
"What the central bank have [sic] in mind is a centralised digital currency among all [other currencies]," Yao Qian told the South China Morning Post. "As money has evolved from the barter system to its metallic and paper forms, it is now going digital."
"Virtual currency is easier to trace, allowing the central bank to monitor its velocity and the whereabouts of the money and improve its monetary policies accordingly," added Qian, calling digital legal tender the "jewel in [the] crown of FinTech."
In the same way that we've witnessed a race to provide cryptocurrency derivatives, nations must recognize the first-mover advantages (and potential threats) of establishing the world's first state-backed digital currency. Among the global superpowers, China and Russia have begun this monumental push.
Matthew is a writer with a passion for emerging technology. Prior to joining ETHNews, he interned for the U.S. Securities and Exchange Commission as well as the OECD. He graduated cum laude from Georgetown University where he studied international economics. In his spare time, Matthew loves playing basketball and listening to podcasts. He currently lives in Los Angeles. Matthew is a full-time staff writer for ETHNews.
ETHNews is commited to its Editorial Policy
Like what you read? Follow us on Twitter @ETHNews_ to receive the latest China, PBoC or other Ethereum world news.