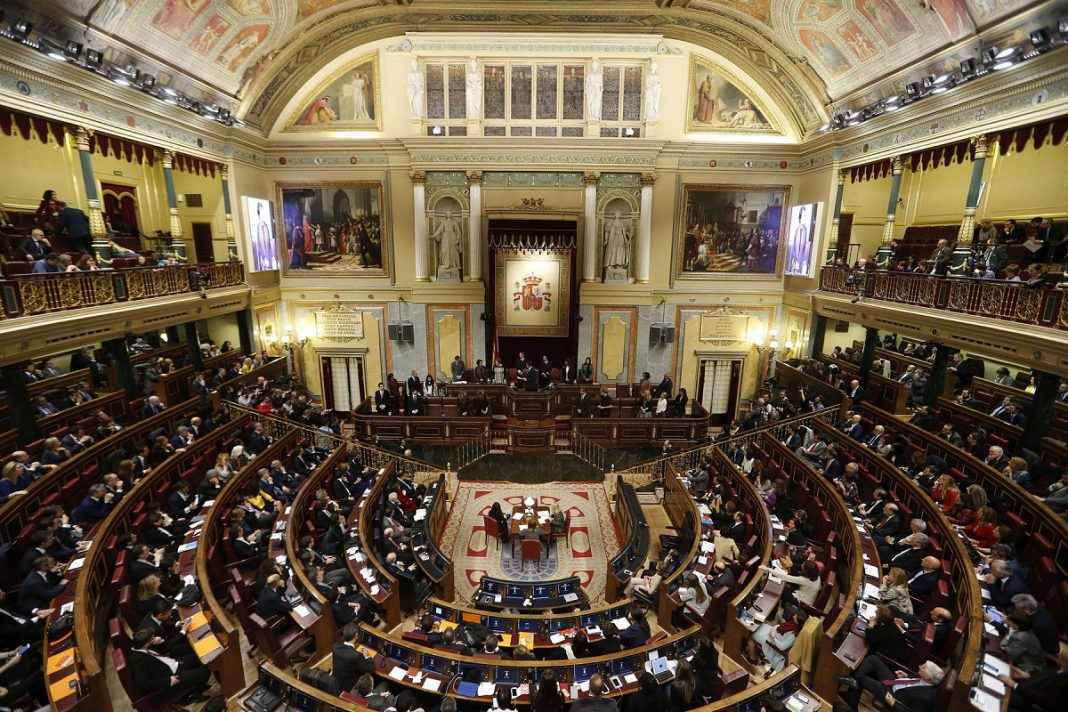 One of the most important political parties in Spain, Podemos, asked the Congress to study and learn about blockchain technology. Additionally, the intention is to regulate virtual currencies and study their potentialities. In this way, different influencers and politicians in the European country have been discussing these topics and prioritizing them.
Podemos Asks Congress to Learn About Blockchain Technology
The proposal includes the creation of a sub-commission that will be in charge of studying about blockchain technology. A Podemos' deputy known as Alberto Montero, registered the request in the Congress and showed the working plan.
The sub-commission would receive different politicians, expert in the matter and other public officials, among others.
The proposal has been made to the government for it to study how blockchain technology could contribute to reduce costs and increase government efficiency. Podemos is convinced about how blockchain technology could help to improve bureaucracy and increase transparency in different procedures.
Blockchain allows to increase security in social and economic transactions, prevent attacks and delete the need of intermediaries.
The purpose of this proposal is not only to implement blockchain technology in the public administration, but also discuss possible regulations on cryptocurrencies.
Clearly, cryptocurrency regulations are not necessarily negative. Indeed, this is not the first time that this topic is debated in the Congress.
At the beginning o June, we wrote at CoinStaker that favorable regulations were discussed in the Congress. This proposal was presented by Unidos Podemos, Ciudadanos, PP, PSOE, Esquerra Republican, PNV and Compromís.
The intention behind this proposal is to spread the use of blockchain technology and support companies that work in these kind of proposals.
Additionally, there are some firms that are starting to operate with virtual currencies, but sometimes is difficult for them to use them in a regulated way. Furthermore, Spain asked for a regional policy to regulate cryptocurrencies to the European Union.
The new proposal made by the left coalition wants to start working from the conclusions made by the EU Blockchain Observatory and Forum.
Read More: