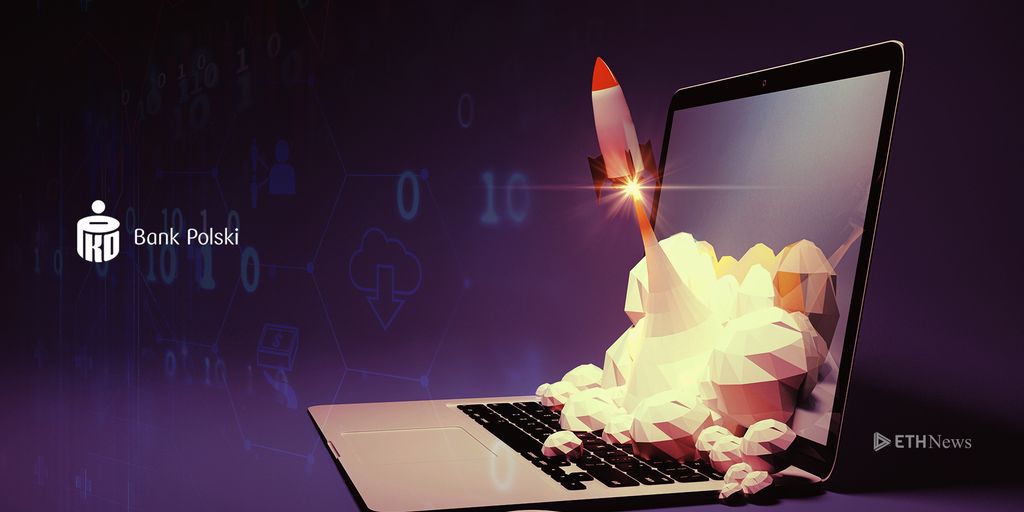 September 20, 2018 10:57 PM
After partnering with blockchain startup Coinfirm earlier in the year, the Polish bank will use blockchain technology to issue customer notifications about its product terms.
In one of the first consumer banking blockchain utilizations of its size, PKO Bank Polski will use blockchain technology to notify more than five million customers of any changes to the bank's product terms. PKO Bank Polski worked with tech company Coinfirm to create the platform, called Trudatum, which can be used by both the bank and other organizations to immutably record electronic documents.
"Implementation of Trudatum in such a large institution as PKO Bank Polski is a breakthrough on a global scale," Paweł Kuskowski, president of Coinfirm, said in the bank's official release.
Customers who use this digital service will receive "electronic correspondence," such as email, that will include a 64-character "unique hash identifier of the document." Recipients of the digital correspondence can visit the bank's website and enter the hash identifier to receive a copy of the bank's new terms along with immutable information as to "whether the document is authentic and the last time it was modified." PKO Bank Polski said that "clients will keep access to documents even after the cooperation with the bank has ended."
The blockchain-based issuance of documents is part of the bank's wider strategy to become a "technological leader in Polish banking." The bank also wants to partners with FinTech startups to use blockchain technology and has created infrastructure, a test environment, and a venture capital fund to support this goal.
To date, most blockchain utilization in banking and finance (besides cryptocurrency companies) has been in the form of inter- and intra-bank transaction pilots, rather than applications of the technology for live transactions. As many of the banking blockchain projects initiated in 2017 and 2018 mature, more pilots are likely to develop into real applications of the technology.
---
Translations by Google.
Melanie Kramer is a freelance FinTech, blockchain, and cryptocurrency writer based between France and Canada. Melanie has studied, and retains an avid interest in, global politics, business, and economics.
ETHNews is committed to its Editorial Policy
Like what you read? Follow us on Twitter @ETHNews_ to receive the latest PKO Bank Polski, Coinfirm or other Ethereum business and finance news.