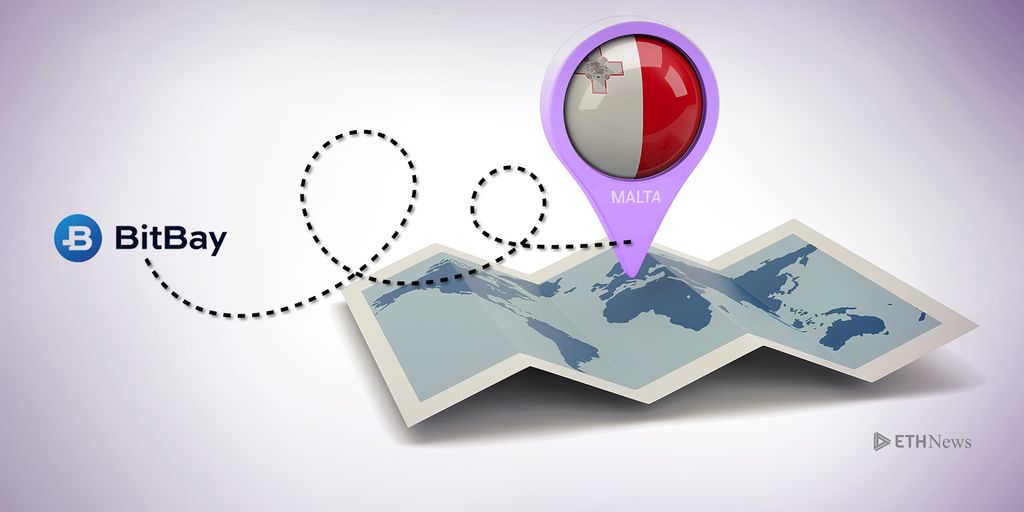 BitBay is moving to Malta as Polish banks refuse to continue doing business with the exchange.
Prominent Polish cryptocurrency exchange BitBay announced Tuesday that it will cease operations and trading in Poland, and move to the Republic of Malta. According to BitBay, the last Polish bank that was still offering services to the exchange has made the "unilateral decision to finish the cooperation" at the end of this month.
The announcement explained, "In those circumstances the continuation of providing high quality services by BitBay exchange in Poland is no longer possible," but did not name any banks that withdrew their business.
BitBay users have until the end of today to access their BitBay accounts in Poland. Users will need to create a new account when BitBay resumes operations in Malta and will only be able to withdraw funds after September 17. The exchange will still use the original domain name and trademark.
Referred to as "Blockchain Island," the Republic of Malta is known for its cryptocurrency-friendly environment. In September 2017, the nation established its Blockchain Taskforce to encourage innovation, and has since been making legislative efforts to promote Malta as a blockchain and technological hub.
In February 2018, the National Bank of Poland (NBP) reportedly paid 91,000 zloty ($27,000) to produce an anti-cryptocurrency video. The video's content attacks the legitimacy of cryptocurrency and was viewed across various platforms, including Google and Facebook. In December, the NBP launched a campaign called "Beware of Cryptocurrencies," warning about the risk of investing in the digital assets.
On Wednesday, after the announcement that it was leaving Poland, BitBay tweeted that the Polish Financial Supervision Authority (KNF) had asked it to join a blockchain working group. In the tweet, BitBay wrote that it will "not abandon the crypto activity for the Polish community." That same day, however, the company published a blog post on its site updating users on its move to Malta.
---
This article has been amended to provide details about BitBay's response to the Polish Financial Supervision Authority's request.
Andrea Tyrell is a staff writer with ETHNews. She is passionate about ethical journalism, traveling, and community service. Andrea holds no value in cryptocurrency.
ETHNews is committed to its Editorial Policy
Like what you read? Follow us on Twitter @ETHNews_ to receive the latest Poland, BitBay or other Ethereum wallets and exchanges news.