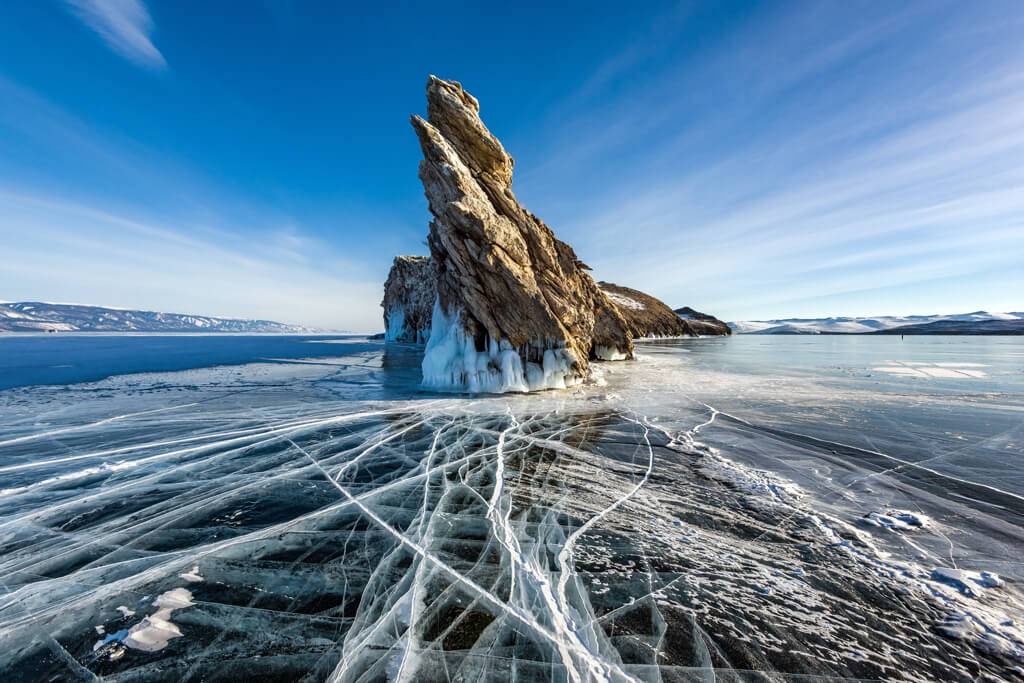 The company that uses blockchain to ensure the high quality of every single bottle of the produced water is planning to implement a unique business model based on its cryptocurrency.
$686 billion, that was the net consumer spending on health and wellness offerings in 2016. Wellness is the new global trend. Unlike the past, a global consumer segment is ready to prioritize its physical and mental wellness.
As a fitness enthusiast, it's critical to understand that a healthy lifestyle doesn't start with a gym membership but with water. Studies have revealed that drinking sufficient water can help you effectively lose weight, energize your body, and improve your metabolic rates.
Baikalika: Providing Healthy Water for a Healthy Lifestyle
Yes, you read it right, 'healthy water.' In a world with ever growing number of wellness products, it make perfect sense to switch to healthy water. Among the major freshwater sources present on Earth, Baikal lake is unique in itself, being a UNESCO world heritage site, containing nearly 20% of the global freshwater supply.
Research has indicated that Baikal lens or core houses freshwater with surprisingly high level of dissolved oxygen. It maintains a dissolved or active oxygen level of 14.5 mg per liter, which is substantially higher than the regular 2 mg to 8 mg dissolved oxygen per liter in other freshwater resources. Baikalika brings freshwater directly from this lens.
Impact of Healthy Water on Your Body
Let's take a quick look at the benefits of drinking water with high levels of dissolved oxygen (DO).
Boost energy levels;
Helps in detoxification;
Improves digestion;
Strengthens immune system
How Baikalika Procures Healthy Water
Baikalika has setup a water processing plant nearly 3 kilometers away from the shore of Baikal lake. Its water intake point, Baikal lake lens or core, is as deep as 400 meters, and water taken from this point has been certified as fit for drinking.
The current pumping equipment installed by the company allows pumping of up to 1 billion liters of water every year.  Baikalika is planning to produce 160 million liters of water annually by 2020. The extracted water is bottled at its local line, bottling up to 8.5 million liters of water annually.
As of now, the company is supplying its packaged healthy water in Russia. Its plan is to target China, Southeast Asia, and the Middle East in the next couple of years.
How Blockchain Technology is Helping Baikalika
Courtesy of Bitcoin breaking the headlines lately, blockchain technology has become a known concept. Much like other premium products, Baikalika's premium healthy water has counterfeiting as its primary challenge.
By employing blockchain technology, the company will provide information for every single bottle of packaged water by printing a QR code. By scanning this QR code, customers will get access to every single detail related to the bottle, including its packaging information and storage details.
BKL Token: Get Access to Premium Drinking Water
Baikalika is ready to launch its cryptocurrency, BKL token, allowing its customers to purchase premium quality water. Every single token will give access to 1,200 liters of pure Baikal water consumed over a 50-year period. It means with a single token, you will receive 2 liters of Baikal water per month. Scaling it up, 50 tokens will allow you to receive up to 3.5 liters of healthy water per day for the next 50 years.
For those interested in the commercial side of this proposition, 1,200 liters of Baikal water is worth $1,800 in the Chinese market, which means a token worth $40 could yield excellent returns for investors.
You can sell this water to retail distributors or wholesale customers. Baikalika also allows token holders to sell this water back to the company itself at $0.25 per liter or $300 for 1,200 liters. The presale of BKL tokens starts on the 12th of February, 2018. Token emission is 1 100 000 BKL.