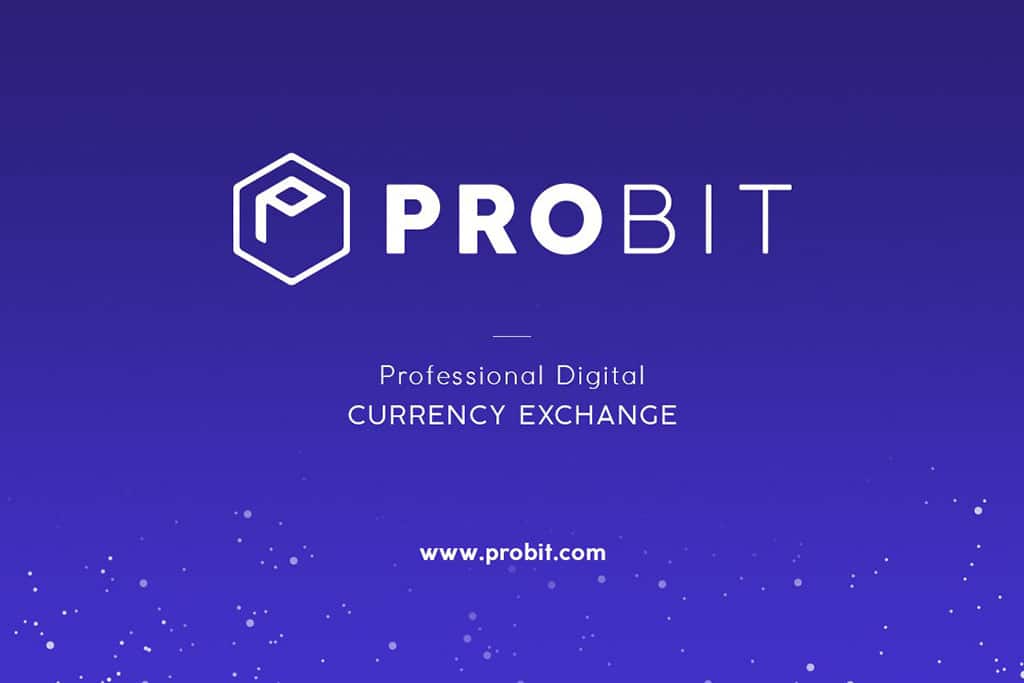 The ProBit team aims to ensure the future of the new technologies and they are going to achieve their goal by introducing a product that is user-focused. In fact, the ProBit team did not raise funds until their product was ready – which took a year to complete on their own. new, highly professional and secure marketplace for digital currencies that will unite users from all over the world.
The resulting matching engine has a massive processing capacity of 1,500,000 transactions per second, one of the world's fastest. ProBit users no longer have to wait precious seconds, or even minutes, for their trades to be executed. Their trades will be executed fast and at the prices they wanted.
Security is considered to be a top priority for the platform. Over 95% of all assets are to be stored in a cold wallet which guarantees a much higher level of safety in comparison with online storage. This is in stark contrast to a number of other new exchanges who often purchase white label solutions and stick their logos on the exchange platform, which opens up a space for hacking risks.
Security is Paramount for Cryptocurrency Exchanges
In accordance with an enhanced encryption algorithm, all data is encrypted more than once. Support of FIDO U2F hardware security keys will also significantly increase the level of security. This is a physical key that can be used as a 2 Factor Authentication method. The key looks super cool too, which is great for boasting at bars.
ProBit will offer an opportunity to work with over 150 cryptocurrencies among which 5 coins will be supported as base currencies. These 5 coins are Bitcoin (BTC), Ethereum (ETH), Tether (USDT), EOS (EOS) and ProBit Token (PROB).
ProBit Token
The native platform's currency PROB is a utility token. Though the main aim of this token is to be used to pay the platform's fees, its holders will have a wide range of benefits. For example, they will enjoy trading fee discounts and have the right to vote for listing new tokens. Moreover, they will get access to new features earlier than other users and their referral bonuses will be increased.
What is Unique about PROB Token?
PROB tokens have never been used for bounty programs or other marketing services. The result is that there will be no bounty hunters or marketers dumping the token when the PROB token is being traded. Smart move from the ProBit team in ensuring that the tokens will have more upward momentum and limited downside risks from dumpers.
Abundant Liquidity
As its primary income source, ProBit charges a 0.1% trading fee to takers & 0.05% trading fee to makers. Charging a low fee to makers (i.e. base rate of 0.050%) proves ProBit's commitment to creating abundant liquidity by giving advantages to market making. This pricing as well as mining of PROB tokens designed to encourage liquidity in exchange and provide benefits for makers.
Upon utilization, the price of the ProBit token is expected to rise, leading to long-term sustainability and profitability for both the exchange & investors.
ProBit Token Sale Details
ProBit is holding the Main Sale of ProBit Tokens (PROB) from November 30 to December 30, 2018. PROB tokens are never used for bounty and marketing services. 20% of ProBit Exchange profits will be used to buyback PROB tokens. See project's official website for more details.