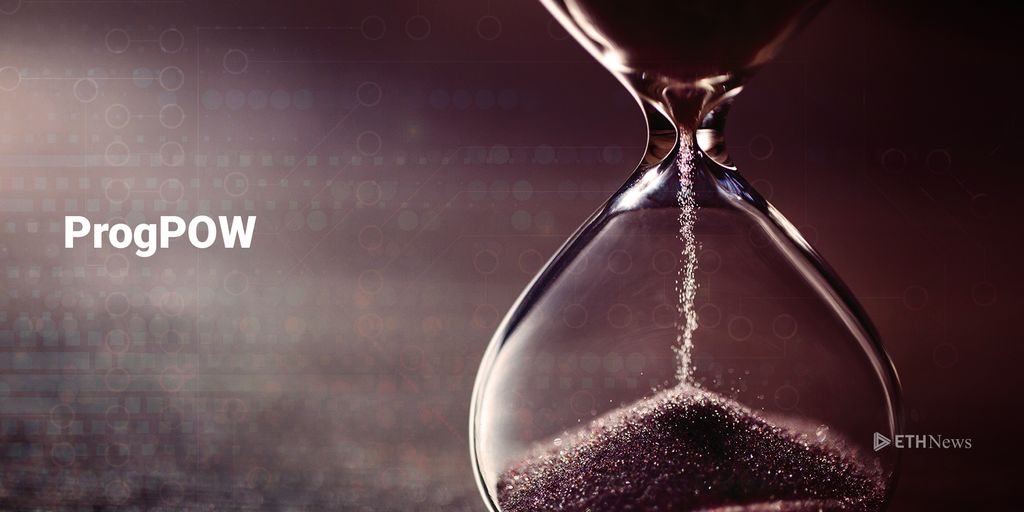 September 21, 2018 9:38 PM
A test implementation of the programmatic proof-of-work algorithm should hit the Geth client soon.
The EOS Classic team recently tweeted that programmatic proof of work (ProgPoW), a proposed algorithm to close the ASIC mining rig efficiency gap, is "almost ready" on Geth, the official Go client for Ethereum. This announcement comes after Martin Holst Swende, security lead at the Ethereum Foundation, opened a pull request (PR) on GitHub to test ease of integration of ProgPoW into the client. The test attaches the progpowBlock code to the chain's configuration.
In the PR, Swende noted that ProgPoW was "extremely easy to add," considering "it was not a new consensus engine per se." About an hour after he made that comment, the EOS Classic crew chimed in and said it would "launch a public testnet with progpow" soon.
Péter Szilágyi also suggested integrating ProgPoW into Puppeth, a tool to create a private Ethereum network, which Swende addressed about an hour afterward.
Some redditors, however, expressed concern with the computational speed of the ProgPoW test implementation. Apparently, the change "would almost double" the time needed for block verification.
One redditor also maintained that there should be "a more comprehensive effort towards ASIC resistance," not just ProgPoW, although this individual later mentioned that if the algorithm "gets the discussion going," then "maybe it is what we [the Ethereum community] need for the time being."
ProgPoW has been top of mind for the past several weeks. Most recently, Nick Johnson of the Ethereum Name Service and Go Ethereum said that after speaking with Kristy-Leigh Minehan, a vocal supporter of ProgPoW, he was "fairly convinced" that the algorithm was necessary for the network.
Daniel Putney is a full-time writer for ETHNews. He received his bachelor's degree in English writing from the University of Nevada, Reno, where he also studied journalism and queer theory. In his free time, he writes poetry, plays the piano, and fangirls over fictional characters. He lives with his partner, three dogs, and two cats in the middle of nowhere, Nevada.
ETHNews is committed to its Editorial Policy
Like what you read? Follow us on Twitter @ETHNews_ to receive the latest ProgPoW, programmatic proof of work or other Ethereum ecosystem news.