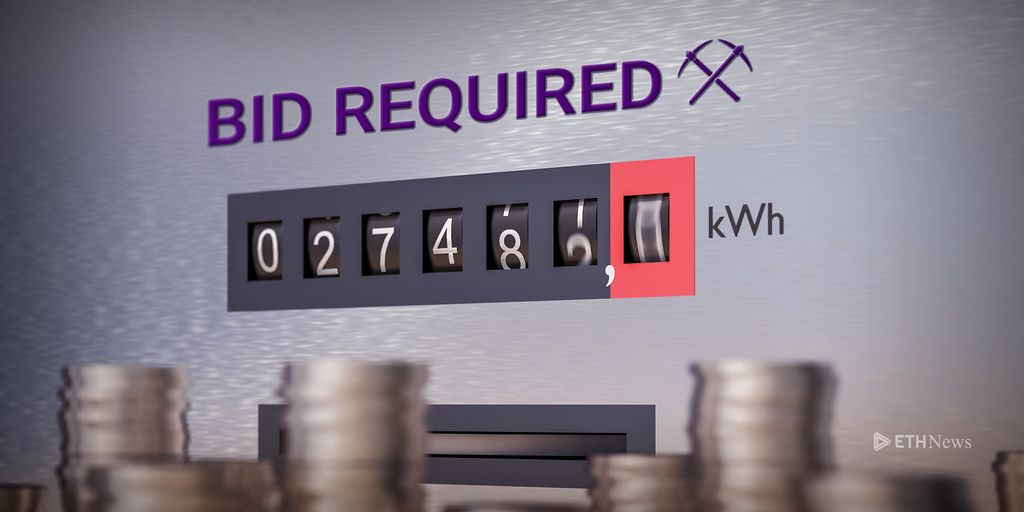 Hydro-Québec proposes rules that would require mining companies to place bids for their electricity.
Quebec's power company, Hydro-Québec, has developed a plan to manage cryptocurrency miners' thirst for electricity.
Hydro-Québec announced on Thursday a new policy proposal (French) that would require each cryptocurrency company to bid for its electricity and prove it needs the amount of power that it's asking for.
The new policy is a reaction to an Order-in-Council which challenged regulator Regie de l'énergie to provide a solution for the increased demand for electricity in the province from the mining industry. 
The bidding will start at one Canadian cent per kilowatt hour, and companies will be required to qualify their power usage based on the number of direct jobs per kilowatt hour, total payroll of direct jobs in Quebec per megawatt, and investments per megawatt. 
According to the press release:
 "The goal of this process is to both maximize economic spinoffs for Québec and revenue for Hydro-Québec – in turn, pushing electricity rates down for customers."
Under the new parameters, companies that are ready to set up quickly will be given the most consideration, although Hydro-Québec reserves the right to request that these companies decrease energy usage by up to 300 hours per year in order to ensure that electricity is available to all of Quebec's residents, especially during peak times for energy consumption.
Because of its low energy cost, Quebec has been courted by many different cryptocurrency enterprises. The electricity demand became so high that Quebec's government was forced to place a three-month ban on the creation and expansion of crypto mining companies. The March ban was reversed on June 1st, but on June 7, Hydro-Québec again halted approval of all new crypto mining companies. Perhaps new regulations will allow the company to provide all its customers with the power they require while increasing their profits as well.
Nathan Graham is a full-time staff writer for ETHNews. He lives in Sparks, Nevada, with his wife, Beth, and dog, Kyia. Nathan has a passion for new technology, grant writing, and short stories. He spends his time rafting the American River, playing video games, and writing.
ETHNews is committed to its Editorial Policy
Like what you read? Follow us on Twitter @ETHNews_ to receive the latest Hydro-Québec, Quebec or other Ethereum world news.