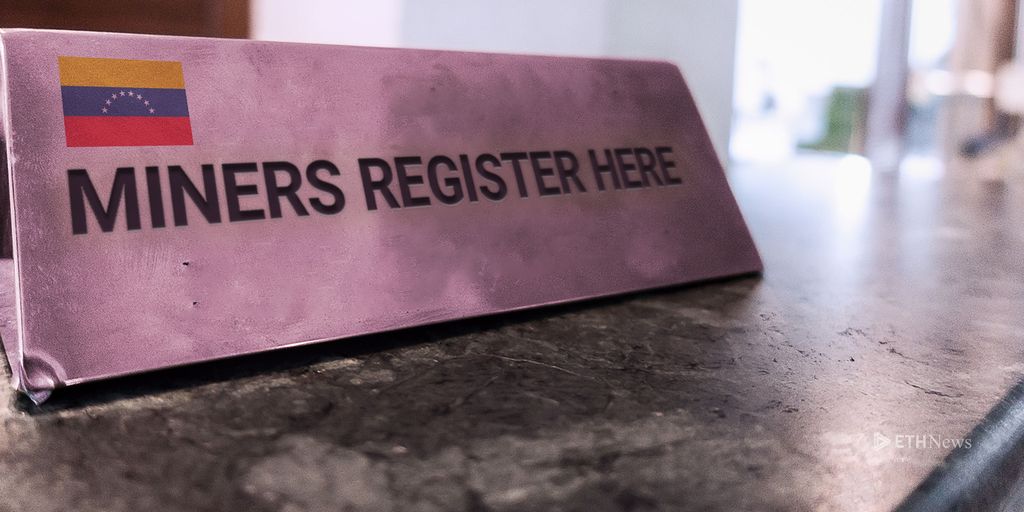 December 15, 2017 12:25 AM
Amid raids and arrests, a decree from Venezuelan officials says miners of bitcoin will be required to register with the state.
It has been murmured by some that cryptocurrencies may be an answer to Venezuela's financial woes. Earlier this month, President Nicolás Maduro announced the state would issue its own, called Petro, which would be pinned to commodities like gold, oil, and gas. During a conference on December 12, 2017, superintendent of Venezuelan cryptocurrency Carlos Vargas revealed details of the plan to create a miner registry to members of the press.
"We want to know who they are, we want to know where they are, we want to know what equipment they are using," said Vargas.
The online platform for compulsory registration will go live on December 22.
Prior to the announcement, on December 9, authorities from the state of Lara raided a Barquisimeto warehouse where they seized 21 mining rigs and arrested Daniel Andrés Di Bartolomeo Viloria, 31, on accusations of money laundering and illicit enrichment, committing computer crimes, enabling terrorist financing, exchange fraud, and for damages to the national electrical grid.
In an official statement, police addressed the ambiguity surrounding the legality of cryptocurrency. "Digital currency is not endorsed by any banking institution in the world nor has it been approved by any country. The currency is being marketed with legal appearance but in essence it operates in secret."
The arrests come at a time when Venezuela's economy has reached a point of severe crisis. Hyperinflation of the bolivar has led assessors to measure the struggling fiat's value in weight as a last resort. While the bolivar is at rock bottom, in stark contrast, cryptocurrencies like Ether and bitcoin have reached all-time highs. The growth of the market is likely the catalyst for increased regulatory measures by the state, which is struggling to maintain economic equilibrium.
As an advisor to the Venezuelan government on cryptocurrency regulations, OnixCoin founder Angel Salazar expressed optimism over the registry. "Miners are working under difficult conditions and formalizing the structure through this registry will help protect them from extortion and harassment."
Not everyone shares Salazar's optimism, as made apparent by comments from David Fernando López Torres, who once owned a mining operation in Venezuela but has since set up shop in San Francisco. "If they weren't protecting miners' rights without a registry, how can they trust that they would protect their rights with a registry? First, they need to publicize what the registry will be used for, because we can't trust their intentions." He predicted that miners will ignore the registration requirement and take additional measures to keep operations underground.
Among possible reasons to evade the eyes of authorities are rumors of alleged police extortion; mining is not illegal in Venezuela, so charges of energy theft or terrorist financing could serve as a means to make an arrest, after which legal protection is offered for a price.
How Venezuela hashes out its cryptocurrency mining issues will be the subject of future ETHNews coverage.
Jeremy Nation is a writer living in Los Angeles with interests in technology, human rights, and cuisine. He is a full time staff writer for ETHNews and holds value in Ether.
ETHNews is commited to its Editorial Policy
Like what you read? Follow us on Twitter @ETHNews_ to receive the latest registration, Venezuala or other Ethereum law and legislation news.