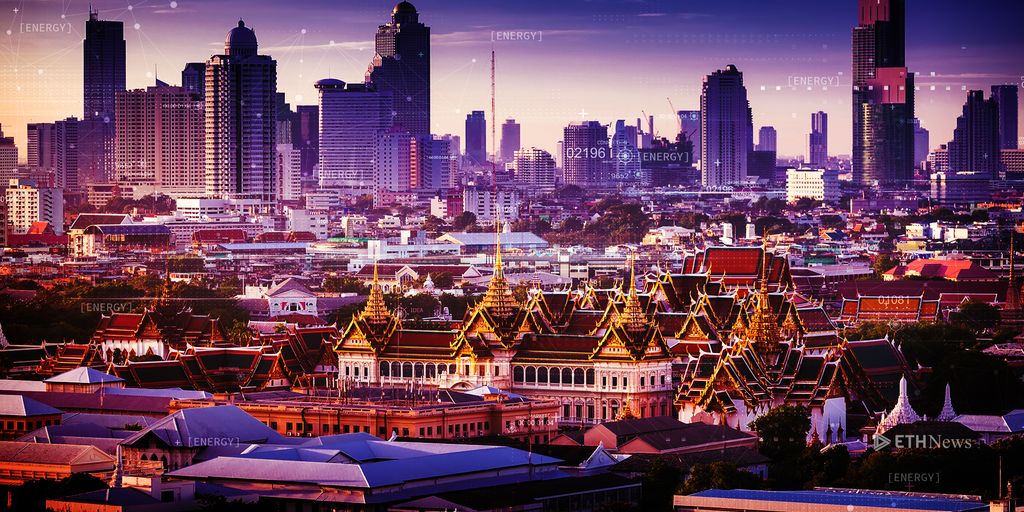 The peer-to-peer energy trading platform is the result of a partnership between Power Ledger and BCPG.
Australia-based blockchain energy company Power Ledger has partnered with Thai renewable energy firm BCPG to launch a trial peer-to-peer energy sharing program in Bangkok, Thailand, according to an August 21 Medium post.
To facilitate energy trading, BCPG will be responsible for designing and installing connections, meters, and solar panels, while Power Ledger will provide its "blockchain technology as the transactive layer across 18-meter points to monitor energy transactions between participants, enable P2P trading, generate invoicing, and evaluate the trading position of individual participants."
In the trial, the Power Ledger blockchain platform will reportedly allow 635KW of solar energy provided by BCPG to be traded among four participating entities in T77, an upscale urban precinct in Bangkok: the Habito shopping mall, Bangkok International Preparatory & Secondary School, Park Court Serviced Apartments, and Dental Hospital Bangkok.
The program is intended to show how blockchain technology can create efficient energy trading to lower energy costs for consumers "by allowing generating customers to monetize excess energy generation through selling energy to third parties."
Pending successful completion, Power Ledger and BCPG hope to use the platform for 31 other prospective projects and increase the power generation to 2MW over a three-year period.
"This trial will showcase how our world-leading blockchain technology can provide secure, trustless and immutable transactions of renewable energy between participants," said David Martin, the managing director at Power Ledger.
In a reported first, the Metropolitan Electricity Authority (MEA), will allow access to its network to facilitate the physical moving of energy and use metering data from the new platform for customer billing.
"Having a utility allow the physical transaction of energy inside the T77 precinct is an important step towards our aim of providing individuals with the ability to sell their excess renewable energy," added Martin.
Additionally, BCPG has reportedly entered into an agreement with the MEA to research the potential for a power distribution system and development of solar-powered rooftops within the next 2 years.
Thailand has explored use cases for blockchain technology in the past. In August 2017, ETHNews reported that state agencies from Thailand were looking to blockchain technology to modernize their postal service and state railway systems. In May of this year, it was reported that Thailand's Bank of Ayudhya had deployed a blockchain platform to facilitate cross-border transfers.
Nathan Graham is a full-time staff writer for ETHNews. He lives in Sparks, Nevada, with his wife, Beth, and dog, Kyia. Nathan has a passion for new technology, grant writing, and short stories. He spends his time rafting the American River, playing video games, and writing.
ETHNews is committed to its Editorial Policy
Like what you read? Follow us on Twitter @ETHNews_ to receive the latest Power Ledger, BCPG or other Ethereum world news.