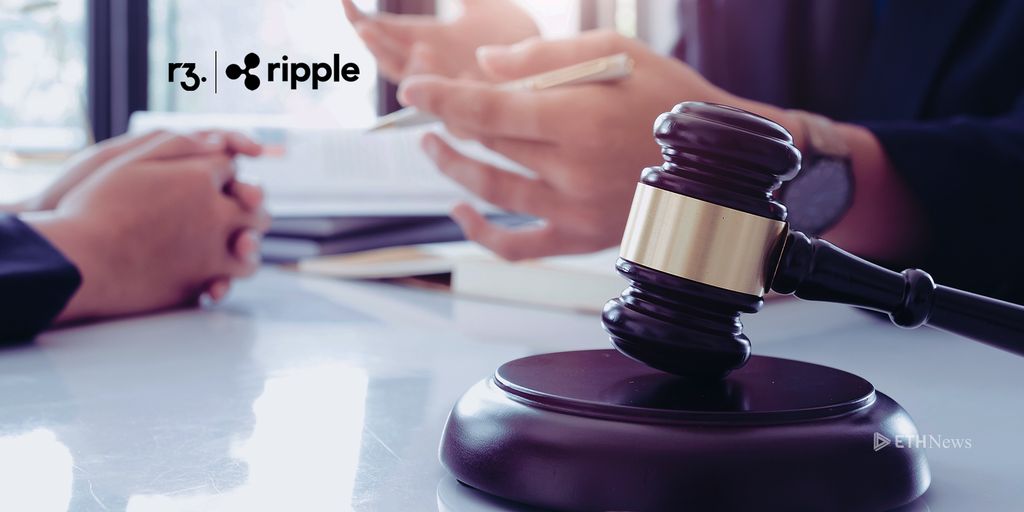 September 12, 2018 9:14 PM
After an ongoing court battle between Ripple Labs and the R3 Consortium, which initially began over an agreement for R3 to purchase five billion XRP, a settlement has finally been reached.
On September 8, 2017, blockchain consortium R3 accused Ripple of breaching an option contract that gave R3 a three-year window to purchase five billion XRP at just $0.0085 each. Had R3 been able to pursue the option XRP's market price could have led to a profit for R3 of around one billion dollars.
Over the following months, the case moved courts twice, and Ripple countersued R3. Ripple claims it agreed to the option contract after R3 promised to deliver opportunities for Ripple's blockchain including the potential to "help Ripple become a leader in the market for cross-border payments." Ripple and XRP II, Ripple's money service business, also accused R3 of withholding the information that the financial institutions JP Morgan Chase, Goldman Sachs, and Morgan Stanley were leaving the R3 consortium. Ripple and XRP II felt the three organizations were key to Ripple's success and adoption.
The Ripple and XRP II countersuit aimed to invalidate the original agreement, including the purchase option, and gain a settlement for related damages for Ripple.
The final case was fought in the New York Supreme Court with a January 2018 filing detailing the accusations and denials and relief claims for costs and damages to Ripple and XRP II "arising from R3's misconduct."
Ripple published a press release on September 10, 2018, simply stating that R3 and Ripple had reached a settlement of all outstanding litigation and that, "The terms of the agreement will remain confidential and both sides look forward to putting these disputes behind them."
So far neither Ripple nor R3 seem willing to comment more to the press. The XRP coin has struggled this year, falling to a price of $0.26 USD. Ripple is still facing an outstanding lawsuit in which it has been accused of the sale of unregistered securities. The resolution of Ripple and R3's differences may however be a much-needed step forward for both organizations. 
Melanie Kramer is a freelance FinTech, blockchain, and cryptocurrency writer based between France and Canada. Melanie has studied, and retains an avid interest in, global politics, business, and economics.
ETHNews is committed to its Editorial Policy
Like what you read? Follow us on Twitter @ETHNews_ to receive the latest Ripple, R3 or other Ethereum law and legislation news.