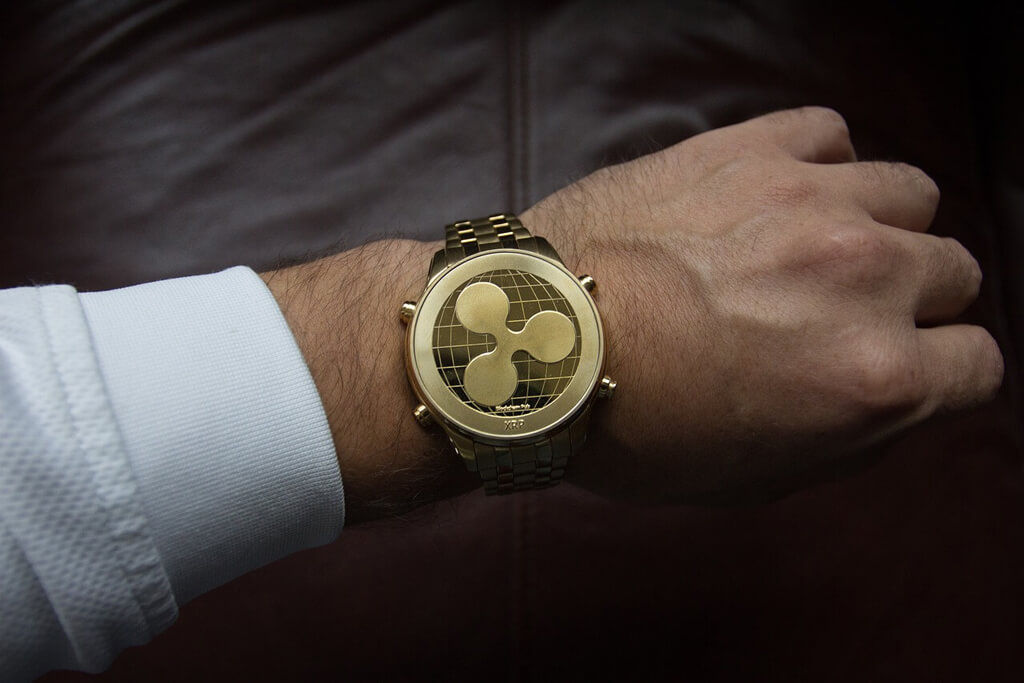 The xVia API solution will help to reduce the operational costs and high-failure rates while increasing the remittance speed at the same time.
A number of banking and independent financial institutions are seen transforming their services by adopting more technologically advanced solutions, which can deliver a better customer experience. In this regard, San Francisco-based blockchain startup Ripple is seen pursuing its goals quite aggressively being on a spree of partnerships with other institutions across the globe.
On Thursday, April 26, Ripple officially announced yet another important collaboration with five companies across Europe and Asia, which would be using Ripple's xVia technology. These firms include settlements company UniPay from the Republic of Georgia, peer-to-peer currency exchange platform MoneyMatch in Malaysia and three U.K-based firms FairFX, RationalFX and Exchange4Free.
Chris Humphrey, CEO of RationalFX, said:
"This is an exciting new partnership for RationalFX, and we look forward to passing on the benefits of xVia to our clients across the globe."
Ripple in its blog post says that the xVia technology solution will be particularly beneficial in emerging markets, which currently have a poor infrastructure for global payments. Instead of relying on traditional banking services, xVia will provide these markets with a better way to move their money helping to keep pace with the expanding financial inclusion.
xVia will be provided as an API extension to payment providers, digital wallets and other corporates, using Ripple's own private blockchain – RippleNet. xVia solution will help to considerably reduce the operational costs while increasing the remittance speed at the same time. It will also help to improve the transactional transparency and thus help businesses to scale quickly.
In the press release, Asheesh Birla, senior vice president of product at Ripple said:
"By tapping our global network with xVia, our customers now access new markets quicker and cost-efficiently. All of these customers run into the same problem: building bespoke connections to banks and networks all over the world. It's expensive and time-consuming. xVia enables them to grow their overall market share by reaching new customers in new markets, easier than ever before."
xVia, powered with RippleNet, will allow payment providers to use only one standard, which, of course, will help to considerably reduce high failure rates currently seen in the traditional wire transfers. It will also help in lowering manual reconciliation costs.
James Hickman, Chief Commercial Officer at FairFX echoed similar views to Birla saying:
"xVia will allow us to reach more people, more efficiently and at a lower cost. It will also enable us to deliver on our commitment to give customers the most transparent, efficient and truly global money transfer experience possible using RippleNet."
Apart from the xVia API solution, Ripple Labs develops a number of blockchain solutions like xRapid that provides on-demand liquidity of XRP tokens and the xCurrent solution which allows banks to process the payments just in a day's time.
This week earlier, Ripple officially shared its Q1 performance with the sales of its XRP tokens growing by 83 percent in comparison tot the previous year.
The 2018 Q1 #XRP Markets Report is here! We take a critical look at the digital asset and the ecosystem around it. https://t.co/1pOrmVRhWF

— Ripple (@Ripple) April 25, 2018
The report also highlights the rise in XRP use noting that "while the total market capitalization of all digital assets was the same on both November 24, 2017, and March 31, 2018, XRP's share of that market capitalization doubled, rising from 3.56 percent to 7.57 percent".