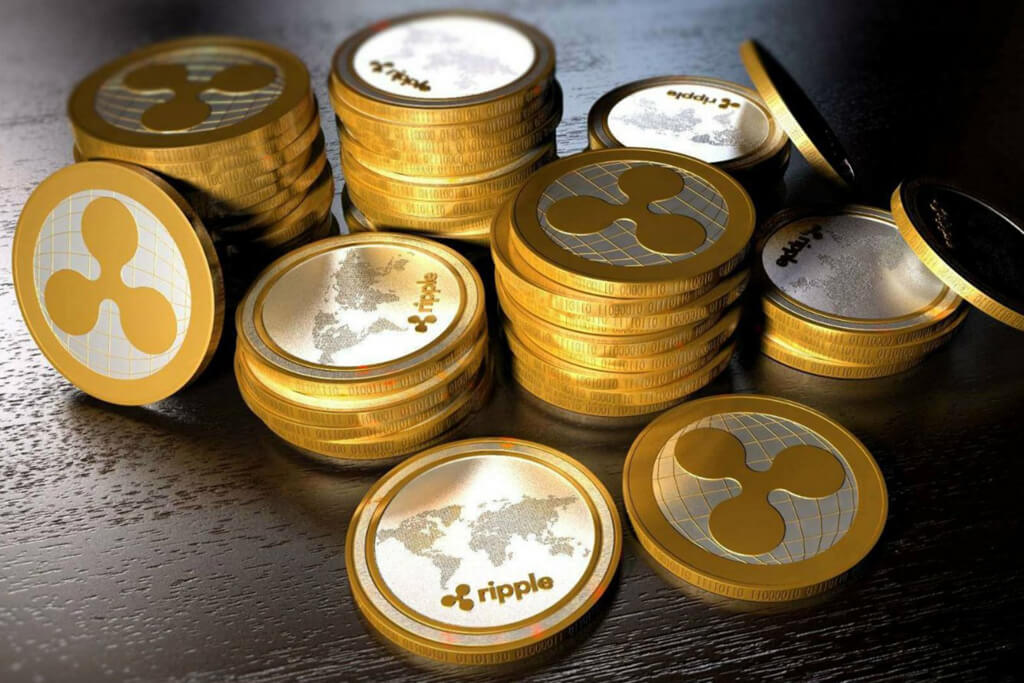 Ripple continues to surge ahead and lead the crypto charts even when the overall market is undergoing a significant correction.
The overall cryptocurrency market is undergoing a major correction but there is one altcoin 'Ripple' who continue to surge ahead and lead the crypto charts. In just one month, the price of this cryptocurrency has surged by 500% with its current valuations above $56 billion. currently, according to the data from CoinMarketCap, Ripple is trading at $1.47 and is over 13% up in just past 24 hours.
Ripple started to grow in value when banks in Japan and South Korea announced earlier this month that they are testing the Ripple technology for the transfer of funds. Yesterday, Tokyo-based SBI Ripple Asia created in January 2016 – founded by Japanese financial services firm SBI Holdings and Ripple announced the formation of a "consortium" with some Japanese credit card companies to use the revolutionary blockchain technology.
Managing Director of Crypto Asset Management – Tim Enneking says this is only the major reason that has fueled the price of Ripple. Moreover, he points out that there has been a constantly growing popularity and craze about digital currencies in Japan which could have contributed as well to the latest rally in XRP price.
Enneking said, "Ripple is huge in Japan and Japanese interest in cryptocurrencies, in general, has skyrocketed (based on trading volume) over the past six months." He further stated that "It's also in SBI Ripple's best interests to hype XRP, so one must bear that in mind as well."
Mati Greenspan, a senior market analyst for social trading platform eToro, said that while the overall market is experiencing a big correction Ripple is the only cryptocurrency which remains rock solid. He said, "Ripple has been one of the first cryptos to really recover from the Christmas doldrums. It was well outperforming its peers in the surge leading up to the holidays and had quintupled in a week before the peak on December 22nd."
Ripple is one of the best performing cryptocurrencies as it has grown by more than 20000 percent year-to-date since it ended 2016 at a price of mere 0.64 cents. While talking to CNBC, Ripple CEO Brad Garlinghouse said: "We are going to invest in the ecosystem to both help accelerate the adoption of Ripple's technology. "One of the things we all have to remember is the value of a token over the long term is really going to be driven by its utility. There's no question there's a lot of hype in this system."
Also, another major reason that has supported this rally to a great extent is a huge buying interest coming from South Korea. With a sudden surge in trading volumes, the cryptocurrency has also been seen trading for a premium.
Litecoin creator – Charlie Lee while previously commenting on the trading pattern in the South Korean cryptocurrency markets said: "I think increased regulation will help to reduce the volatility of the coin. A lot of the recent gains have had a lot to do with countries like (South) Korea and Japan really getting into the cryptocurrency space. Ever since China banned the bitcoin exchanges, (South) Korea has really taken up the mantle. There is a lot of frenzy in (South) Korea right now and I think that's driving up the price."