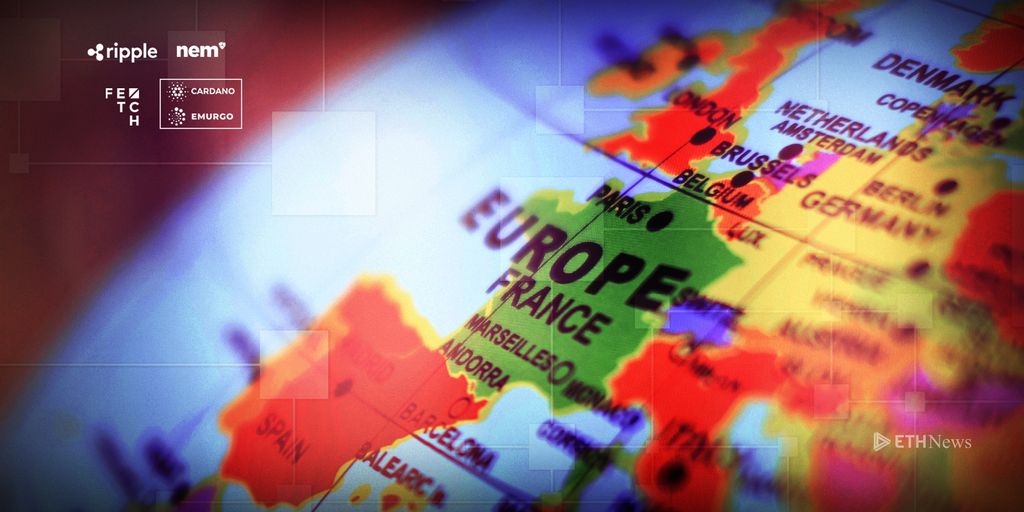 December 4, 2018 11:03 PM
The group hopes to steer policymakers in the desired direction as they develop regulations aimed at the tech sector.
Four blockchain companies – Ripple, NEM, Fetch.AI, and EMURGO – are aiming to create a "unified voice" for blockchain in Europe as regulators and governments consider how to exert their influence on this new technology and the new financial ecosystem it is creating.
The press release says the "policy debate in Europe has been fragmented – with inconsistent information from those outside the blockchain sector challenging consensus within it." Hence the formation of this new association, which hopes to educate policymakers and stakeholders in the European Union on the potential of distributed ledger technology (DLT) and blockchain. It hopes to ensure that anticipated regulation "promotes and boosts" innovation in Europe.
NEM is already established as a platform for enterprise blockchains and has a presence in Europe and around the globe. Ripple is gaining ground in the blockchain space, with a growing number of partnerships with banks and payment providers. Its coin, XRP, overtook Ethereum this year to become the second-largest cryptocurrency by market capitalization.
Fetch.AI and EMURGO, meanwhile, are less-recognizable names. The former is working on a smart ledger that uses machine learning and artificial intelligence (AI), but its technology is not yet live. The latter is one of three governing bodies of the Cardano blockchain – along with IOHK and the Cardano Foundation – and is its commercial arm. Cardano is another third-generation blockchain being built with the promise of increased capability and scaling potential. Similarly, its technology won't be ready until later in 2019.
The four firms recently hosted the "Blockchain for Europe Summit," on November 27, 2018, with four of the largest European parliamentary groups interested in blockchain in attendance, including the European Commission's FinTech task force.
The new association hopes to "help Europe to create smart regulation to shape the global agenda on blockchain," according to the release. Dan Morgan, head of regulatory relations for Ripple in Europe, said, "This is a critical time for policymakers in Europe as they seek to develop the right regulatory framework to capture the benefits of both digital assets and blockchain technology."
Kristof Van de Reck, co-founder of the NEM Foundation, added, "There is a lack of unbiased information, especially when it comes to the open and decentralised application of the technology." He hopes Blockchain for Europe will provide "insights which are not tailored to the agenda of specific organisations or stakeholders."
The combination of Asia-based blockchain companies NEM and EMURGO, UK-based Fetch, and US-based Ripple, is perhaps surprising for a Europe-focused organization. That said, it is clear that Europe is a major blockchain market and all four hope to take advantage of that, as well as ensuring, perhaps, a global regulatory precedent. If the EU were to create regulation that stifles blockchain, the aspirations of all four blockchain companies, and the promise of this emerging technology, could be at risk.
Melanie Kramer is a freelance FinTech, blockchain, and cryptocurrency writer based between France and Canada. Melanie has studied, and retains an avid interest in, global politics, business, and economics.
ETHNews is committed to its Editorial Policy
Like what you read? Follow us on Twitter @ETHNews_ to receive the latest Ripple, NEM or other Ethereum world news.