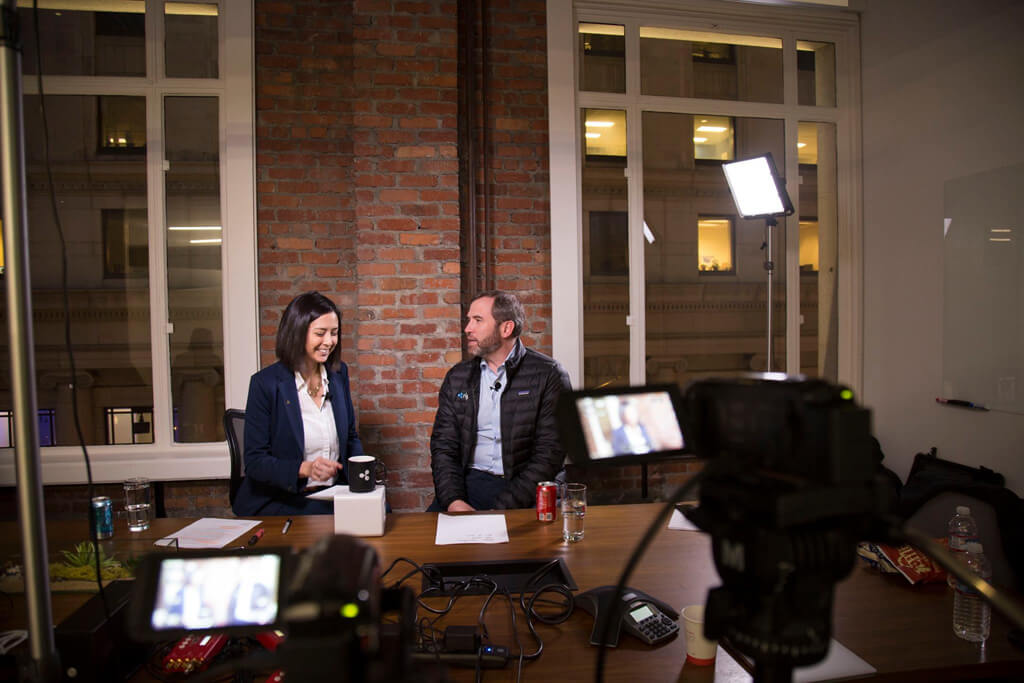 After a pathbreaking rally for three weeks continuously Ripple is seen finally correcting by over 10% with a $22 billion cut in its valuation.
Ripple (XRP) has been the talk-of-the-town and remained the most favorite pick of crypto investors in the past three weeks. The altcoin was almost on an unstoppable journey with its valuations soaring nearly 15 times in just past one month. Ripple along with Ethereum pushed the cryptocurrency market valuations comfortably above $700 billion where we could see Bitcoin losing its dominance to below 33% contribution.
With a continuous rally to its all-time high of $3.81, Ripple has finally changed the direction of its momentum. The cryptocurrency has lost over 10% value in the past 24-hours and is currently trading at a price of $3.32, according to CoinMarketCap. The 24-hours trading volumes are above $7.5 billion while Ripple's market at the press time stands just over $128 billion.
One of the major reasons that had triggered yesterday's rally was a rumor circulating in the market that the popular U.S. exchange 'Coinbase' is weighing options to add support of Ripple to its platform. This triggered a huge buying interest amongst investors as the price of Ripple jumped by more than 42% in just one single day.
Finally putting an end to all the floating rumors, Coinbase announced that it no such plans about adding Ripple to its platform, as of for now. The company said in its blog post: "A committee of internal experts is responsible for determining whether and when new assets will be added to the platform in accordance with our framework. These individuals — and all employees at Coinbase — are subject to confidentiality and trading restrictions.
As of the date of this statement, we have made no decision to add additional assets to either GDAX or Coinbase. Any statement to the contrary is untrue and not authorized by the company." Following this announcement, a huge selling was witnessed in this highly pumped-up Ripple price and has corrected majorly by above 10% from its yesterday's all-time high with a $22 billion cut in its market cap.
During the last month, Coinbase added support for the first Bitcoin derivative 'Bitcoin Cash' and a huge controversy broke-out as a Coinbase employee supposedly announced this news two days prior to the actual launch. The result was the Bitcoin Cash was seen trading a highly inflated price on Coinbase in comparison to other exchanges. Coinbase CEO Brian Armstrong assured that he would be launching a legal investigation into the matter and take legal action if any sort of wrongdoing is found.
In order to ensure that such rumors don't get fuel in the future, Coinbase writes: "Coinbase will announce the addition of new assets only via our blog post or other official channels."
However, on the other hand, Canadian exchange Coinsquare has announced that it will soon be launching support for Ripple to its website. During his recent television interview with a local news channel BNN, Coinsquare CEO Cole Diamond said: "We're going to be adding Ripple, we're going to be adding Monero. We're going to be adding other digital currencies that have their own blockchains and never did ICOs (initial coin offerings) – with the exception of Ethereum."