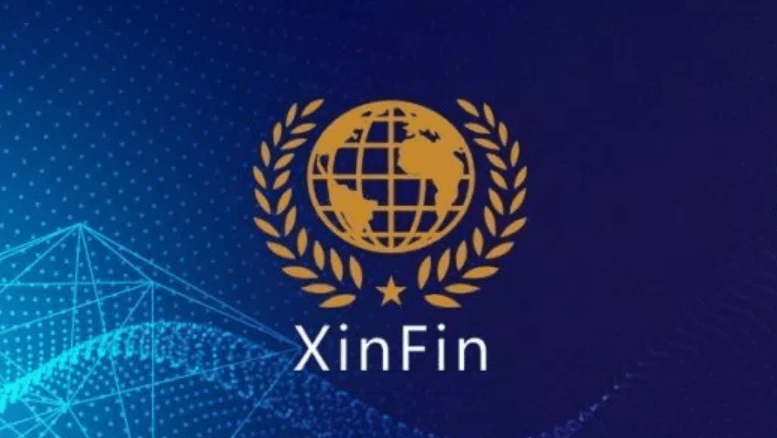 The blockchain and cryptocurrency ecosystem has welcome over 80,000 projects since 2009 according to China Academy of Information and Communications Technology (CAICT). The research indicates that only 8 percent of these projects exist today. The 92%? Probably didn't end their second year and died because of many reasons, including lack of a proper team, absence of investments, and most importantly, lack of real-world use cases.
But not all blockchain projects are the same. Some have grown to provide world-class solutions for the masses, from global payments to identity to voting. And XinFin is the one organization that is not just changing the way individuals and institutions engage in global trade but also revolutionizing the Fintech industry through its hybrid blockchain ecosystem, which enables secure, scalable, private, and low-cost international transaction processing for all. According to Roger Ver, XinFin
seemed like an actual product that was actually gonna have something that could potentially go somewhere
And he was right.
XinFin has built a strong team that champions its hybrid blockchain ecosystem to build decentralized applications and enables trade finance around the world. To achieve its aims, the following are the real use cases built by the team and the ones that show exactly what Roger Ver was talking about:
XDC Wallet – The wallet for mainstream enterprise adoption
Though blockchain and cryptocurrencies have come far, there are still a lot of issues, especially in individual and enterprise adoption of these technologies. The high fees associated with adopting business-oriented cryptocurrency payment systems, the cumbersome processes, the unfamiliar interfaces, and the difficulty of integrating cryptocurrency-based payment platforms with already existing ones all shy businesses away. XinFin's XDC Wallet is the answer to these problems.
The XDC wallet is built on XinFin's hybrid blockchain platform and comes with multisig support, allowing for strong security and enabling the creation of cutting-edge smart contracts, signatures, and addresses.
XDC wallet provides a platform that can hold multiple cryptocurrencies and fiat, allowing individuals and businesses to keep their balances in any currency of their choice, as well as exchange their cryptocurrencies for local fiat currencies. It is also built for banks, enterprises, individuals, and financial institutions, and allows them to engage in peer to peer, cross-chain transactions, as well as integrate smart contracts with enterprise software and banking products.
The XDC Wallet combines the power, flexibility, low-cost transactions, and the speed of the blockchain technology with already existing business, finance, and international trade systems – and allow anybody or business to undertake cross-border payments without disrupting any process. Its blockchain and cryptocurrency meet fiat and current business systems.
TurantPay – the reliable bank transfer protocol
Undertaking global transactions is cumbersome. Bank transfers are costly and sometimes, unreliable. There are high fees in sending money across borders and engaging in interbank transfers. TurantPay changes that for the better.
Created through XinFin's XDC protocol, TurantPay is the fastest and most reliable transaction processing tool to be built in the financial services industry. It would process payments between service providers and financial institutions.
What TurantPay brings to this market is low fees, fast transaction processing, and the elimination of cumbersome processes. Plus, TurantPay boasts of the world's current best bank transfer protocol, the XinFin XDC protocol, which provides better bank transfers than SWIFT's current protocol.
As banking and finance industries are rapidly adopting blockchain technology, TurantPay is a generation ahead of platforms used today
. Christopher Neil, Head of American Development, XinFin.
TradeFinex IAC Consortium
Global infrastructure faces a deficit of about $15 trillion. The reason? The world is growing digital, but digitizing infrastructure is still a hurdle. There are risks to bear, high transaction costs, cumbersome infrastructure development processes, data on the real-time performance of infrastructure, to name but a few. TradeFinex is the ideal answer.
Dubbed Project Sandbox, XinFin develops the TradeFinex platform to tokenize assets and streamline infrastructure financing. The protocol will leverage distributed ledger integrations and the ERC721 protocols to gather capital for infrastructural projects, which will help reduce risks in the sector. In doing so, TradeFinex becomes both an exchange and a finance pooling ecosystem that brings small investors together to finance large projects. This also opens the market to an industry that has largely been ruled by big investors, who in the end, do not provide all the value and finance required. The platform will also come out with standards, principles, and regulations to monitor the industry.
XinFin's roadmap to economic freedom
Economic growth is large as a result of economic freedom, which culminates in increased standards of living for citizens of countries around the globe. XinFin's aim is to be the backbone of the next economically-free nations by providing cutting-edge hybrid blockchains that go ahead current systems in providing value. It also provides an exchange and a platform where financing for infrastructural projects is fast and reliable. Additionally, XinFin's TurantPay will enable fast, cheap, and reliable global payments, and better lives.
And Roger Ver kept it just right when he said
" so if you look around the world, the countries with the most economic freedom have the highest rates of economic growth. And, the countries that have the highest rates of economic growth bring everybody up to a higher standard of living. So get involved with any project that helps bring more economic freedom to the world because that makes the world a better place. So, cryptocurrencies in general and XinFin specifically, get involved because it is all about bringing more economic freedom to the world. So, let's make it happen."
Listen to Roger Ver talks about XinFin in this video.
Join the Fintech and Blockchain Revolution with by investing in XDC tokens here.