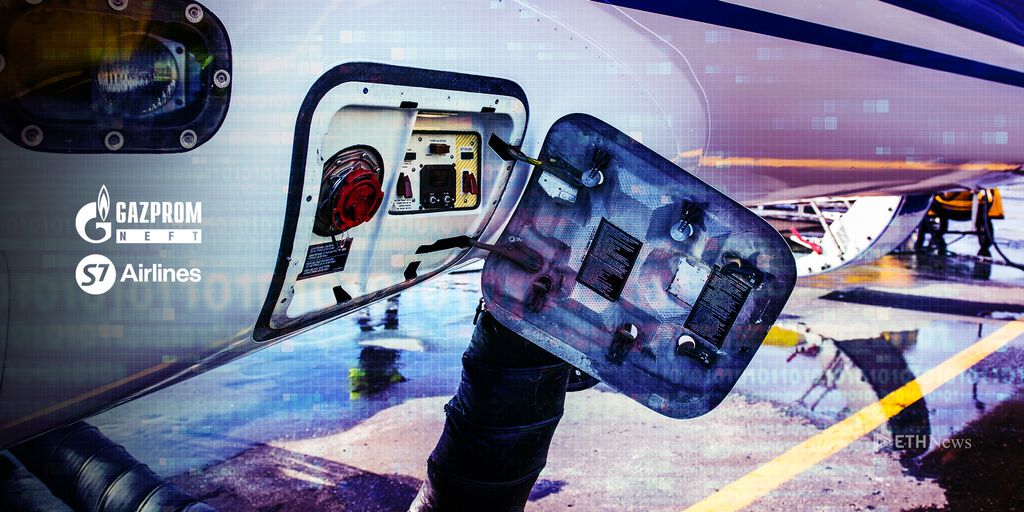 Siberian Airlines will be getting its fuel from Gazprom Neft.
Russia's Siberian Airlines (S7) and state-owned oil company Gazprom Neft want to use blockchain technology to improve the aircraft refueling process and the transparency of payments, according to an August 24 press release by Gazprom Neft.
Gazpromneft-Aero is the refueling arm of Gazprom Neft, itself a subsidiary of Gazprom, one of the biggest energy companies in the world. S7 is one of Russia's predominant air carriers and has implemented blockchain technology to improve the processes for letters of credit, trading operations with various counterparties, and ticket sales.
The new blockchain-powered system will reportedly automate the entire refueling process. According to the press release, the process is initiated by an executable distributed code contract (EDCC), or smart contract, and the initial amount of fuel, along with the cost, is fixed on the blockchain platform. When it comes time to fuel the aircraft, the exact amount of fuel requested by the pilot and the cost for that fuel is sent to the airline's bank, telling it to hold the required funds. When fueling is complete, the funds are automatically subtracted, and instant confirmation is given to all parties involved.
Gazprom states that this process not only removes the need for pre-payment and bank guarantees but also eliminates breaches of contract while increasing transparency.
Gazpromneft-Aero CEO Vladimir Egorov stated: "Using blockchain technologies in reciprocal accounting and settlements between aviation companies and fuel operators gives new impetus to the development of the entire aviation industry."
Gazprom declares that this is the "first usage of distributed ledger (blockchain) technologies on the Russian market." Whether or not that's correct, the travel industry has utilized blockchain technology in the past for other purposes. In January, ETHNews reported that the governments of Canada and the Netherlands had developed a blockchain prototype called the Known Traveler Digital Identity (KTDI) system to increase traveler safety. In July, we reported that Singapore Airlines had launched a blockchain-based digital wallet for its frequent flyer rewards program.
Nathan Graham is a full-time staff writer for ETHNews. He lives in Sparks, Nevada, with his wife, Beth, and dog, Kyia. Nathan has a passion for new technology, grant writing, and short stories. He spends his time rafting the American River, playing video games, and writing.
ETHNews is committed to its Editorial Policy
Like what you read? Follow us on Twitter @ETHNews_ to receive the latest Siberian Airlines, Gazprom or other Ethereum application news.