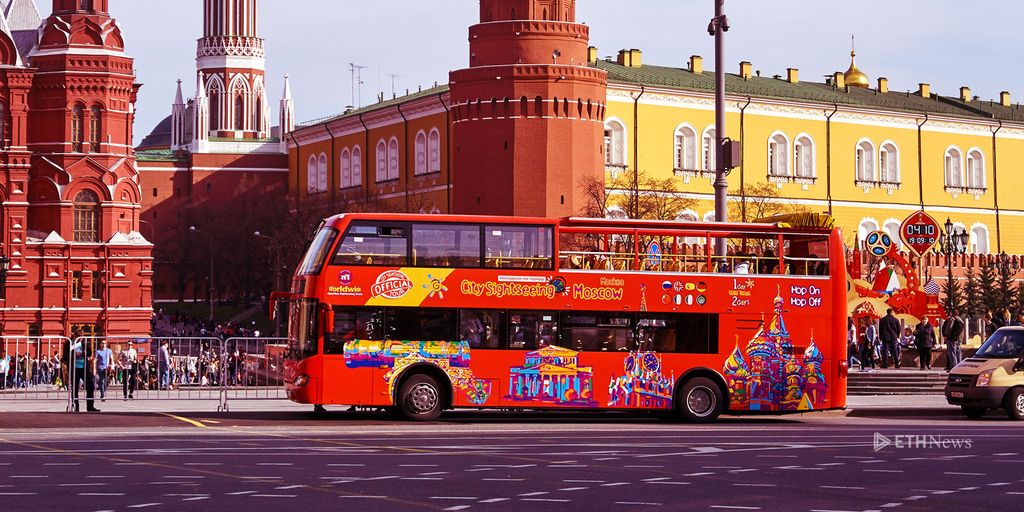 November 3, 2017 10:40 PM
The head of Russia's Federal Agency for Tourism has said that blockchain technology will be a game changer for the country's tourism industry.
The state-owned Russian news agency Tass has reported that Oleg Safonov, the head of Russia's Federal Agency for Tourism, predicted that blockchain technology will revolutionize the country's tourism sector "in 5-10 years" by enhancing the quality of services available to visitors. 
Speaking on November 3 at the Kazan Tourism Forum 2017, he declared, "We are absolutely convinced in our federal agency that blockchain will seriously change the tourism market."
The technology, he said, could allow tourists as well as consumers "to work directly with providers (of services) removing all the intermediaries. This makes the product better in quality, less expensive and also increases the provider's responsibility for the product." Beyond this partial explanation, however, Safanov was short on specifics, suggesting that details of the ways in which the blockchain could boost his industry might be discussed at a later date.
Russia made the news several times in the past month following various forays into, and statements regarding, blockchain technology. In late October, it emerged that the country's National Settlement Depository was designing a decentralized depository for digital assets which might also double as a cryptocurrency bank. On October 21, President Vladimir Putin issued a press release instructing his government to draft legislation that would regulate many aspects of the blockchain space. A week prior, communications and mass media minister Nikolai Nikiforov had declared the nation's intention to issue a state-backed cryptocurrency. Finally, around the beginning of the month, finance minister Anton Siluanov stated that his government will work to educate the country's masses on cryptocurrencies.
Adam Reese is a Los Angeles-based writer interested in technology, domestic and international politics, social issues, infrastructure and the arts. Adam is a full-time staff writer for ETHNews and holds value in Ether.
ETHNews is commited to its Editorial Policy
Like what you read? Follow us on Twitter @ETHNews_ to receive the latest Russia, Tourism or other Ethereum world news.