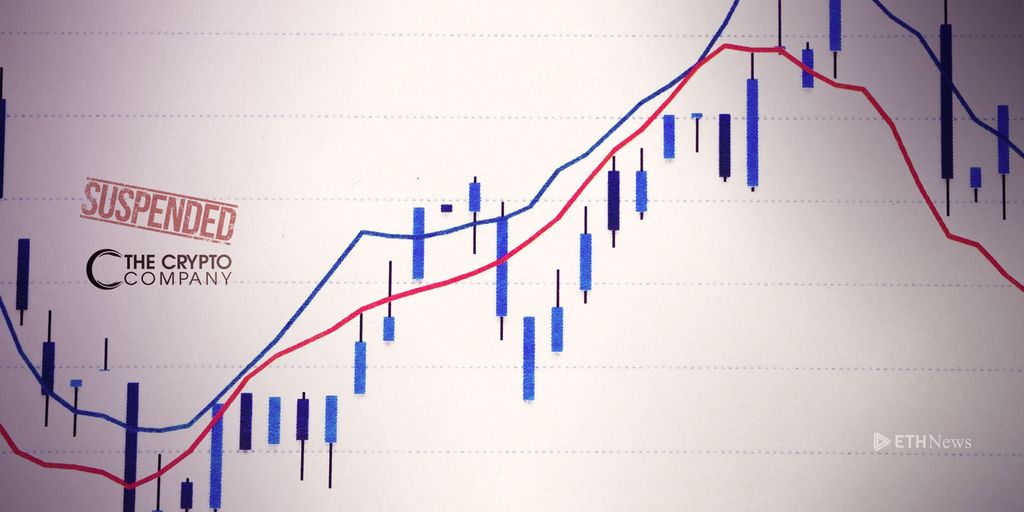 December 19, 2017 7:29 PM
On Monday, the SEC announced a trading suspension of shares in a firm called The Crypto Company, the share price of which increased 2,700 percent this month. The trading suspension will remain in force through January 3, 2018.
On December 18, 2017, the US Securities and Exchange Commission (SEC) announced an order to suspend the trading of shares in The Crypto Company. The suspension will last from 9:30 a.m. ET on December 19, 2017, until 11:59 p.m. ET on January 3, 2018. Shares in The Crypto Company are traded over-the-counter (OTC) under the ticker CRCW.
The commission cited concerns regarding "accuracy and adequacy of information in the marketplace about, among other things, the compensation paid for promotion of the company, and statements in Commission filings about the plans of the company's insiders to sell their shares of The Crypto Company's common stock."
Additionally, the agency noted wariness about actions that took place last month, writing, "Questions have also arisen concerning potentially manipulative transactions in the company's stock in November 2017."
The Crypto Company describes itself as "one of the first publicly traded technology companies in the digital currencies and blockchain sector, offers a portfolio of digital assets, technologies, and consulting services to the blockchain and cryptocurrency markets."
Even after CRCW's trading suspension lapses, The Crypto Company might not be out of the woods.
According to the SEC's investor bulletin on trading suspensions, "The SEC will not comment publicly on the status of a company when the ten-day suspension period ends because the company may still have serious legal problems."
"For instance, the SEC may continue to investigate a company to determine whether it has defrauded investors. The public would not know if the SEC is continuing its investigation unless the SEC publicly announces an enforcement action against the company."
ETHNews spoke with a representative from The Crypto Company who said it will release a statement regarding the SEC's trading suspension shortly. We will update this article with that statement once it has been provided to us.
Matthew is a writer with a passion for emerging technology. Prior to joining ETHNews, he interned for the U.S. Securities and Exchange Commission as well as the OECD. He graduated cum laude from Georgetown University where he studied international economics. In his spare time, Matthew loves playing basketball and listening to podcasts. He currently lives in Los Angeles. Matthew is a full-time staff writer for ETHNews.
ETHNews is commited to its Editorial Policy
Like what you read? Follow us on Twitter @ETHNews_ to receive the latest SEC, securities or other Ethereum business and finance news.