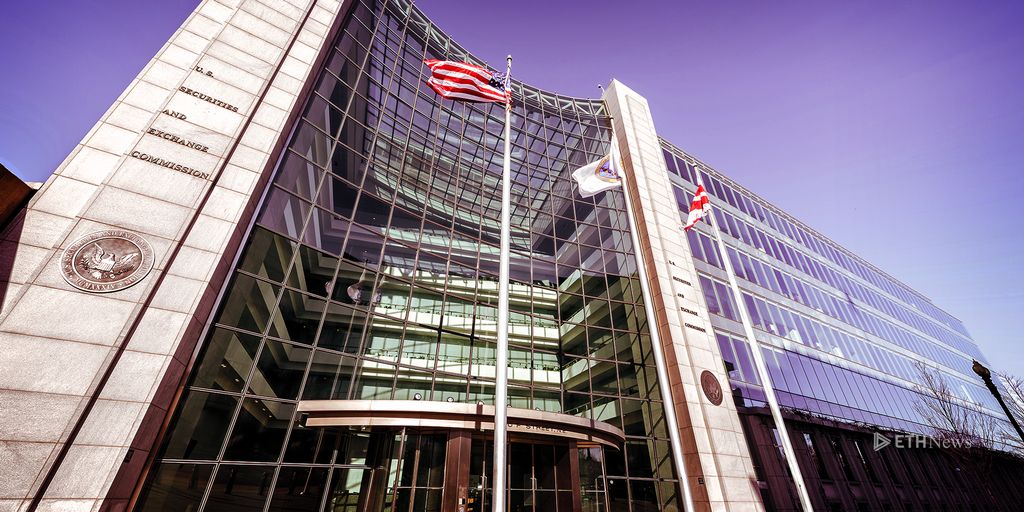 September 12, 2018 8:36 PM
The agency announced two regulatory "firsts" this week.
This week the SEC announced two enforcement actions in the cryptocurrency space. Both Crypto Asset Management LP (CAM), a cryptocurrency hedge fund, and TokenLot, an ICO platform, have been shut down by the regulators. Both actions are being described by the agency as being the first of their kind.
According to the press release regarding the action against CAM, "its sole principal Timothy Enneking raised more than $3.6 million over a four-month period in late 2017 while falsely claiming that the fund was regulated by the SEC and had filed a registration statement with the agency."
The SEC claims this is its "first-ever enforcement action finding an investment company registration violation by a hedge fund manager based on its investments in digital assets."
"Hedge funds seeking to ride the digital asset wave continue to proliferate," said C. Dabney O'Riordan, co-chief of the SEC's Asset Management Unit. "Investment advisers must be sure that the funds they offer adhere to the applicable registration obligations and must accurately represent their funds' regulatory status to investors."
CAM consented to the sanctions order, which requires the fund to cease operation and pay a penalty of $200,000.
TokenLot, which billed itself as an "ICO Superstore," has also been forced to cease operations. According to the order, TokenLot, run by Lenny Kugel and Eli Lewitt, "operated a website platform through with the company marketed and sold digital token to investors."
The SEC claims "This is the SEC's first case charging unregistered broker-dealers for selling digital tokens" since the issuance of the DAO Report, an investigative report that concluded ICOs qualified as securities and, as such, would be subject to SEC oversight.
The sanctions bar Kugel and Lewitt from "association with any broker, dealer, investment adviser, municipal securities dealer, municipal advisor, transfer agent, or nationally recognized statistical rating organization." It also bars them from offering any stock, though they are allowed to apply to have these bans lifted after three years. They are also required to return the $471,000 they made (plus interest) and pay a $45,000 fine each.
The TokenLot website currently features only a note to customers, that states, "due to the ever changing regulatory landscape of the cryptocurrency space in our jurisdiction, we regret to inform you that we will be closing TokenLot."
TokenLot has been in the news before. Last year, Confido, which held its ICO through TokenLot, apparently disappeared almost immediately after raising $375,000. Lewitt at the time called the Confido team "very good scammers."
Following the DAO Report, and SEC head Jay Clayton's famous assertion that "each ICO I've seen could be a security," it is likely that these actions are only the beginning a much more aggressive attitude toward cryptocurrency regulation from the agency.
Tim Prentiss is a writer and editor for ETHNews. He has a master's degree in journalism from the University of Nevada, Reno. He lives in Reno with his daughter. In his spare time he writes songs and disassembles perfectly good electronic devices.
ETHNews is committed to its Editorial Policy
Like what you read? Follow us on Twitter @ETHNews_ to receive the latest Confido, TokenLot or other Ethereum law and legislation news.