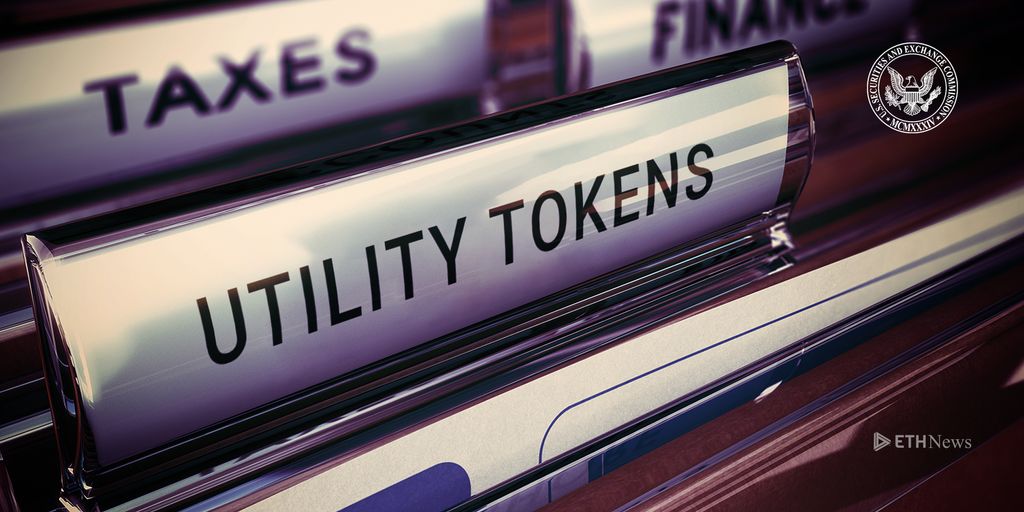 ETHNews spoke with attorney Jason Somensatto, who shared his thoughts on the SEC's latest initial coin offering complaint.
Down goes another ICO! On May 29, 2018, the Securities and Exchange Commission (SEC) announced that it "obtained a court order halting an ongoing fraud involving an initial coin offering that raised as much as $21 million from investors in and outside the U.S." Instead of detailing the alleged scam carried out by Titanium Blockchain Infrastructure Services (TBIS) Inc. and president Michael Alan Stollery, I'd like to reflect on point number 44 within the SEC's complaint.
On Twitter, Jason Somensatto, an attorney at law firm Orrick, astutely noted the agency's consideration of the utility token debate:
Note: Screenshot taken from page 11 of the SEC's complaint.
ETHNews tracked down Mr. Somensatto and asked him to elaborate on his insightful commentary.
"At least in one paragraph of the complaint, the SEC appears to be proactively addressing the argument raised by many following the industry, including CFTC Commissioner Quintenz, that certain types of tokens may be able to transform from a security into a commodity," he said.
"This idea that a security can transform into some other form of asset is not a concept with much precedence in the law but makes some logical sense in the context of crypto assets," Somensatto explained. "It remains unclear whether the SEC will actually give such an argument credence, as this case will likely not hinge on that issue and the case seems to be a poor vehicle for making such an argument, at least based on the allegations in the complaint."
Regardless, Somensatto said, "If the SEC or a court were to recognize that tokens may be initially offered as securities but then transform into commodities once fully functional, it would be helpful guidance to an industry that is still seeking clarity on these difficult issues at this time."
"The SEC has focused most of its enforcement activity thus far on cases that involve fairly brazen alleged fraudulent activity, so good actors in the space have not been able to glean much from these actions as to how the SEC views a hypothetical utility token offered in good faith. Instead, most of the industry has had to rely on discerning standards from the various public statements made by SEC and CFTC officials, which have generally advocated caution and restraint."
Utility Tokens Versus Equity Tokens
The "utility token" issue is buried deep in the agency's complaint. Blink and you miss it. However, the SEC's position could hold significance for aspiring blockchain and cryptocurrency businesspeople.
The agency made a point of explaining that the fraudulent ICO's whitepaper characterized its digital asset as a "utility token" even though the token "did not have any functionality at the time of the ICO (nor does it currently), and was sold as an investment." Essentially, the agency highlighted that the utility token designation would rely on the existence of a digital asset that is useable (presumably for a product or service) and is not an investment.
This is sort of like selling gift cards to a store. The questions are 1) whether the store exists yet, and 2) whether the buyers expect (or are told to expect) the gift card to appreciate in value.
Readers may remember that venture capital firms Andreessen Horowitz and Union Square Ventures supposedly raised the utility token versus equity token distinction during a March 2018 meeting with officials from the SEC's Division of Corporation Finance. In the most basic terms, the gist is this: utility tokens are digital assets that have value on a network because of what they can be used for (think Filecoin). By comparison, security tokens are representative of equity in a company. In many cases, ICO promoters have advertised investment returns to potential token buyers.
If the SEC accepts that utility tokens are separate from securities as an investment class, that could mean that the agency would not claim jurisdiction over certain blockchain networks and specific digital assets. It's far too early to make any guesses about whether this will happen or what this could mean more broadly, but a limited number of ICOs may, in fact, exist in a legal gray area.
Although SEC chairman Jay Clayton has said, "I believe every ICO I've seen is a security," maybe utility tokens have a new hope.
Matthew is a full-time staff writer for ETHNews with a passion for law and technology. In 2016, he graduated from Georgetown University where he studied international economics and music. Matthew enjoys biking and listening to podcasts. He lives in Los Angeles and holds no value in any cryptocurrencies.
ETHNews is committed to its Editorial Policy
Like what you read? Follow us on Twitter @ETHNews_ to receive the latest SEC, ICO or other Ethereum law and legislation news.