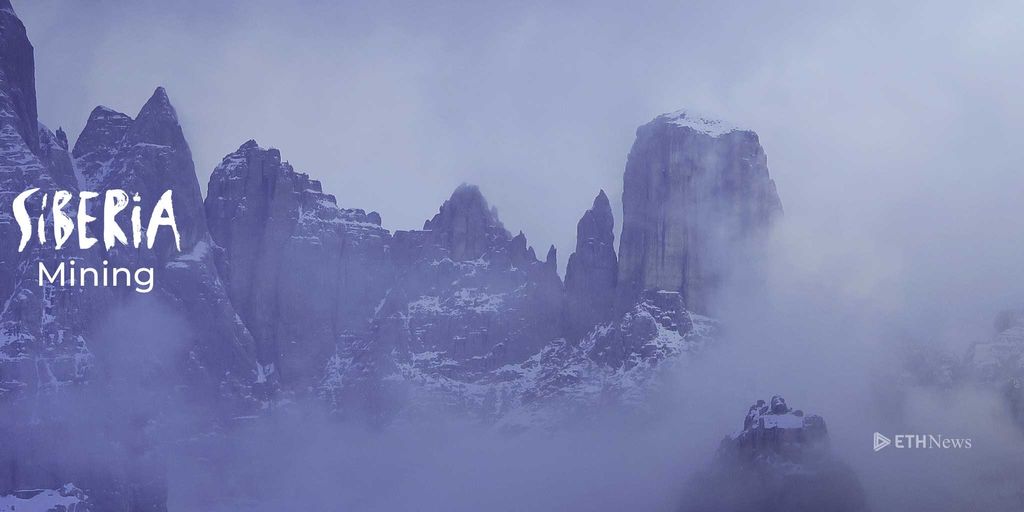 Vnesheconombank CEO names Siberia's cheap power and cold climate as optimal conditions for blockchain operations.
CEO of Vnesheconombank (VEB) Sergey Gorkov isn't shy about voicing what he believes Siberia has to offer blockchain technology projects. 
In a report from Tass, the chief banker detailed how Siberia's geological features provide a hospitable environment for miners; affordable energy and frigid conditions are conducive to the equipment used in Proof-of-Work mining, which is notorious for tearing through electricity and emitting copious heat. Gorkov said:
"Siberia is a unique region of Russia, seemingly created for IT hubs. Rivers such as the Ob, the Yenisei and the Lena provide tremendous prospects to get access to cheap electricity. The cold climate enables fewer expenditures on server cooling, while the scientific facilities of Krasnoyarsk and Novosibirsk offer up highly skilled programmers."
Gorkov went on to detail the energy surplus, saying, "There is an excess of electricity, and we do not export it much, which is due to logistical restrictions. There was a plan to transfer cities with excess energy to mining and export hashcodes."
Mining of cryptocurrencies has seen a relative boom in Russia as the ecosystems surrounding blockchain tech continue to be lucrative. To that end, VEB has been active in the blockchain scene; in August 2017 the bank signed a deal with Ethereum Russia, an organization launched by Ethereum founder Vitalik Buterin (although not connected to the Ethereum Foundation), to foster the growth of an expert community at the bank's Competence Center. In late October 2017, VEB signed a cooperative agreement to integrate blockchain technology with its E-document flow system.
Jeremy Nation is a writer living in Los Angeles with interests in technology, human rights, and cuisine. He is a full time staff writer for ETHNews and holds value in Ether.
ETHNews is commited to its Editorial Policy
Like what you read? Follow us on Twitter @ETHNews_ to receive the latest Siberia, Vnesheconombank or other Ethereum technology news.