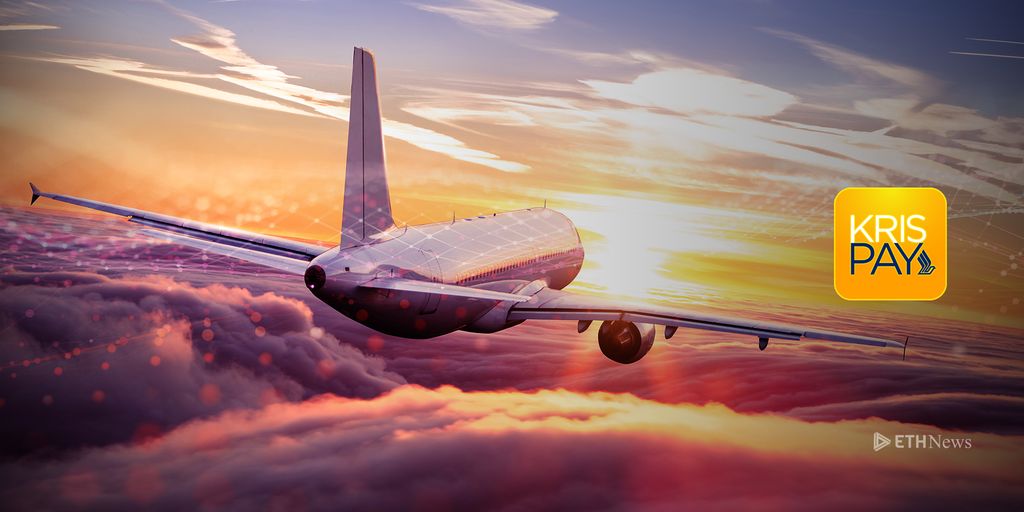 Singapore Airlines has announced the launch of a blockchain-based digital wallet for its loyalty program, KrisFlyer. More moves may be coming as part of its quest to become the "world's leading digital airline."
The most common use cases for blockchain technology to date are in finance, supply chains, and decentralized applications. 
It's a little more unusual to find an airline using a blockchain for its reward program's digital wallet. And why would Singapore Airline's first leap into blockchain be for a customer reward program, rather than, say, a reservations system to prevent duplication or maintenance systems for irrefutable records?
A spokesperson for Singapore Airlines told ETHNews:
"We evaluated various options before deciding on using blockchain technology. The immutable and secure framework of blockchain technology makes it a good fit for enabling the loyalty digital wallet proposition."
KrisPay will be a miles-based digital wallet connected to the KrisFlyer loyalty program. It allows users to convert their air miles to KrisPay miles and use them at partner merchants across the island. The airline plans to add more merchants and more functionality to the KrisPay iOS and Android applications "in the coming months."
The rollout comes after Singapore Airlines and partners "Microsoft and KPMG Digital Village completed a successful proof-of-concept exercise in February this year."
That same month, Singapore airlines announced its blockchain plans, with CEO Goh Choon Phong confirming that the blockchain-based digital wallet "is in line with our recently unveiled Digital Innovation Blueprint, under which we aim to be the world's leading digital airline."
The digital wallet could just be the first of a number of blockchain applications being investigated by the airline. A spokesperson told ETHNews that the airline is open to "all possibilities of the technology as part of our ongoing commercial reviews."
Singapore Airlines has a large business customer base, and a blockchain-based digital wallet may well meet the high-tech expectations of the airline's customers. Singapore itself is a global FinTech hub with over 200 banks, many blockchain startups, and a community of venture capitalists. Moreover, the country's central bank was quick to investigate blockchain technology with Project Ubin, a distributed ledger technology (DLT) trial to tokenize the Singapore dollar (SGD).
Melanie Kramer is a freelance FinTech, blockchain, and cryptocurrency writer based between France and Canada. Melanie has studied, and retains an avid interest in, global politics, business, and economics.
ETHNews is committed to its Editorial Policy
Like what you read? Follow us on Twitter @ETHNews_ to receive the latest Singapore, Singapore Airlines or other Ethereum application news.