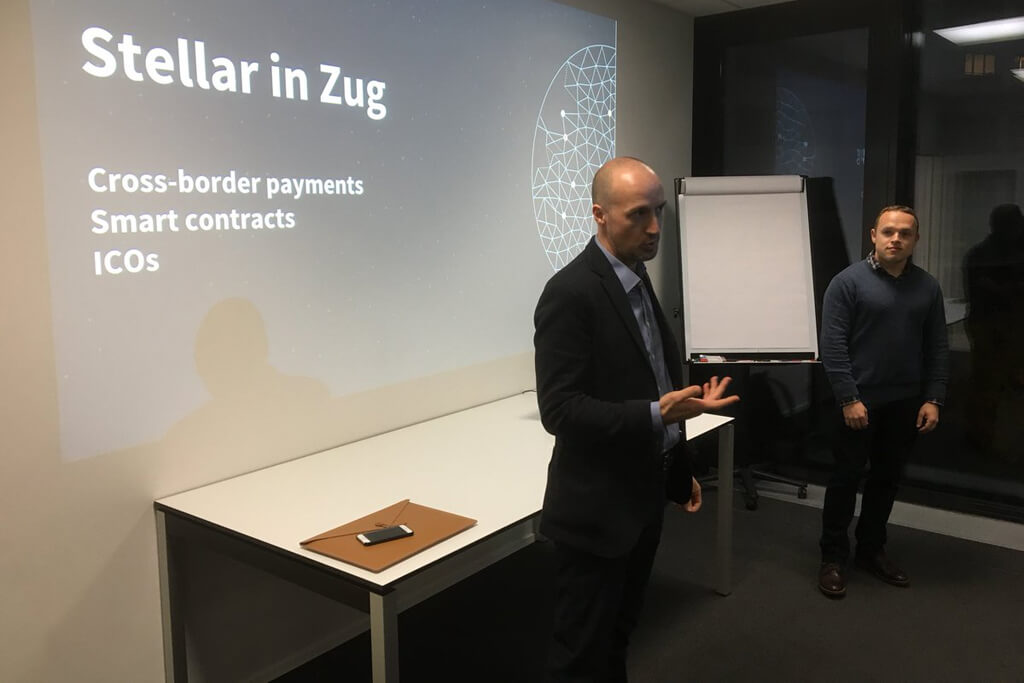 Popular messaging app Kik is moving its Kin tokens from the Ethereum network to the Stellar network sighting issues with speed, reliability and costs.
In what might come as a big blow to Ethereum co-founder Vitalik Buterin, mobile messaging startup Kik has announced that it is planning to move its Kin token network from the Ethereum platform to Stellar platform. Kin Foundation CEO Ted Livingston confirmed this news on Wednesday and addressed the audience in a live Q&A session on YouTube. 
Livingston during the session explained a few reasons for his decision saying Ethereum blockchain doesn't offer enough scalability to the level that Kin requires and hence plans to shift it on the Stellar network created by Ripple co-founder Jed McCaleb and was first unveiled back in 2014. Soon after Livingstone's announcement, Stellar welcomed Kik to its platform tweeting:
Exciting news! @Kik's @kin_foundation to move from the @ethereumproject to the @StellarOrg #blockchain in 2018. Watch the Q/A with Ted Livingston here: https://t.co/K69R4mkMqI #fintech #cryptocurrency #XLM #ICO #Ethereum

— Stellar (@StellarOrg) December 14, 2017
As mentioned on its website, Stellar is basically an open-source distributed payments infrastructure which connects people, banks and other payments systems. In exact words, "Stellar is a decentralized protocol for sending and receiving money in any pair of currencies. This means users can, for example, send a transaction from their Yen balance and have it arrive in Euros, Yen, or even bitcoin. We're expecting to support the usual categories of transactions: payments to a merchant, remittances back home, or rent splits with a roommate."
In order to enhance and simplify its services for cross-border cryptocurrency payments, Stellar has also joined hands with industry giants like IBM and KilckEx.
Kik is a Canada-based Messaging platform who planned to enter the digital currency space, looking to its growing popularity. Earlier this year in May 2017 Kik announced that its Kin tokens can be used by the app users to avail digital services on its platform and also convert them into cash or other digital currencies.
Kik chat app is famous among the teenage generation in North America and serves more than 15 million customers each month. In September 2017, the startup managed to raise a $100 million through Initial Coin Offering (ICO) with more than 10,000 people from 117 countries contributing to this token distribution event.
During the Q&A session, Livingston blasted Ethereum calling it as  "the dial-up era of blockchain," and said that the Ethereum network falls short on three major factors of speed, reliability, and costs. While expressing confidence on Stellar's blockchain, Livingston said "Stellar was built by the guys at Ripple and the thing we like about it is it's custom-built for an application like Kin. It's not like Ethereum where it's trying to be everything to everybody, and that makes it general-purpose and slow."
Kin requires a blockchain network which can facilitate and serve 10,000 users on its messaging platform and Livingston said that Kin was pushing the limits of what the Ethereum network can handle.
Livingston said that his team will be testing Stellar's reliability and scalability for Kit. He further continued saying "It's very focused on what it's trying to solve for: fast, reliable and inexpensive transactions for a lot of people." Livingston also pointed out that the latest slowdown of the Ethereum network due to the wild popularity of CryptoKitties app on Ethereum blockchain incidentally coincided thereby causing a delay in the latest version of Kin. The craze around the CryptoKitties app is also said to have caused several ICOs to postpone their token sales.
However, the past week has been quite good for Ethereum as the cryptocurrency surged to its new all-time record high of $752.25, according to CoinMarketCap. At the press time, it is trading at $658.28 with a market cap over $60 billion. One of the major reasons that might have contributed to the recent rise in Ethereum's price is the optimisation of transaction speed and fees normalization process. Vitalik Buterin tweeted on Tuesday saying that they have managed to cross 10 transactions per second thereby considerably reducing the number of pending transactions.
Good news: we just surpassed 10 tx/sec for an entire day yesterday.https://t.co/axOWBAvO1x pic.twitter.com/xQBA2s1XOh

— Vitalik Buterin (@VitalikButerin) December 13, 2017
On the other hand, with this news, there has been a 20% huge surge in Stellar's price with the cryptocurrency hitting its new all-time high of $0.2097, according to CoinMarketCap. The 24-hour trading volume is over $4 billion and the market cap is now above $3 billion. Currently, at the press time, it is trading at a price of $0.1828.