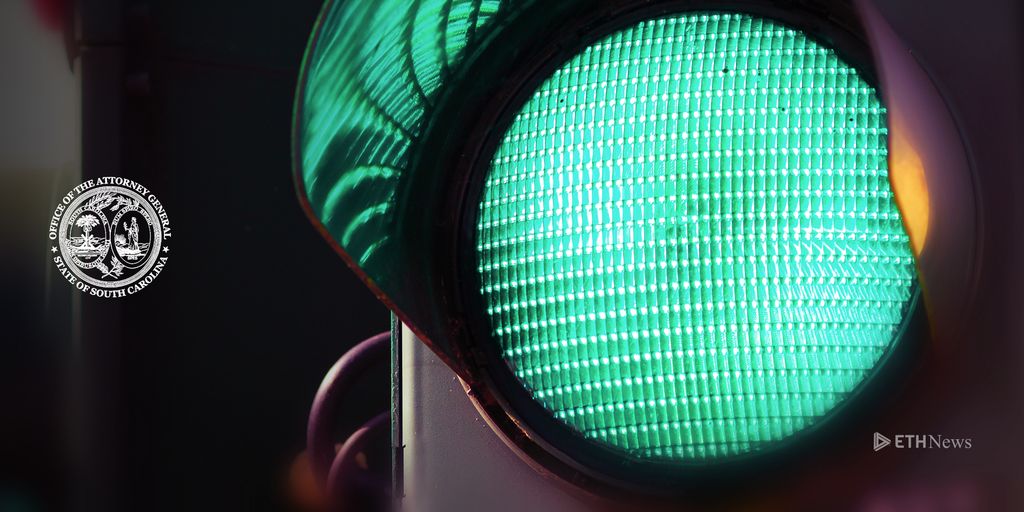 The South Carolina attorney general's office has dropped its enforcement action against ShipChain, the blockchain logistics company that it had previously accused of securities violations.
In May, the South Carolina securities commissioner served ShipChain, a blockchain logistics company, a cease and desist order as part of Operation Cryptosweep. Apparently, the securities division, which falls under the Office of the Attorney General, believed ShipChain to be operating as an unregistered securities broker. The order stated:
"Respondent ShipChain continuously offered investment opportunities in the ShipChain platform and the corresponding tokens to South Carolina residents through its website and in-person events held in South Carolina."
Staff from ShipChain responded publicly, stating that not only was ShipChain not a securities company, but also none of the company's tokens (called SHIP tokens) had been sold since the company relocated its software team to South Carolina.
"ShipChain has not been offering, issuing, or selling tokens, and already had no plans to do so again for the foreseeable future; that all offers of the tokens in that initial sale were made to institutions and persons who qualify as accredited investors."
Today, the Securities Division filed an order to vacate the previous administrative order. After receiving more detailed information about ShipChain, the commission determined there was good cause to dismiss the matter.
It is unclear how the dismissal will affect ShipChain, since the order barred the company from a range of activities in which, the company claims, it never engaged.
Tim Prentiss is a writer and editor for ETHNews. He has a master's degree in journalism from the University of Nevada, Reno. He lives in Reno with his daughter. In his spare time he writes songs and disassembles perfectly good electronic devices.
ETHNews is committed to its Editorial Policy
Like what you read? Follow us on Twitter @ETHNews_ to receive the latest ShipChain, South Carolina or other Ethereum law and legislation news.