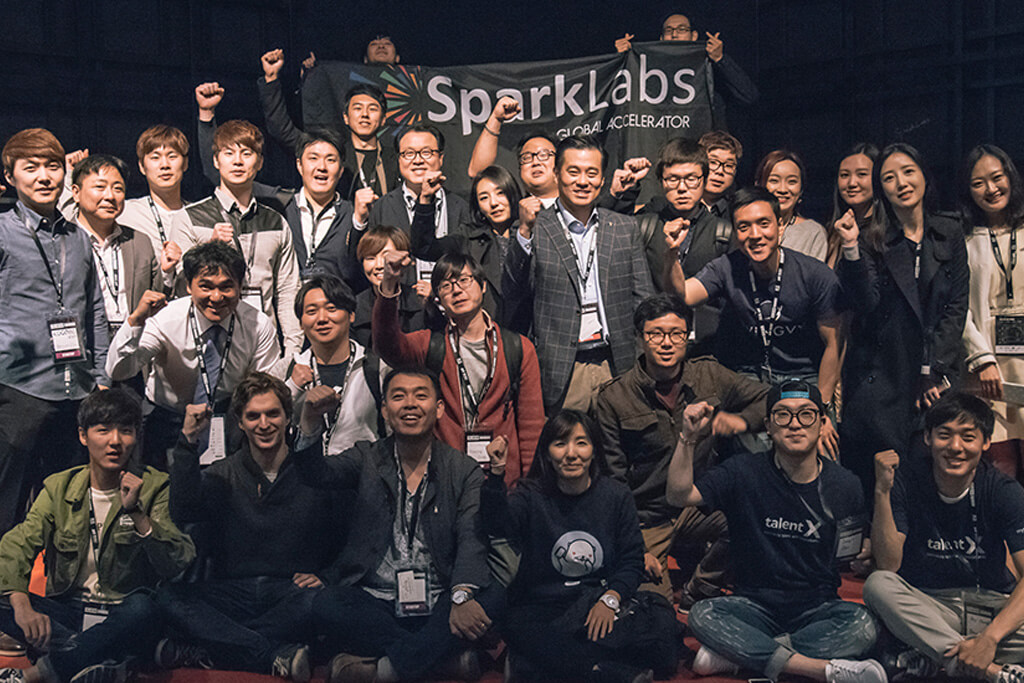 SparkLabs Group has established an early-stage fund aimed at blockchain and cryptocurrency startups.
SparkLabs, a network of venture funds and accelerators, has launched SparkChain Capital – a new $100M fund aimed to back cryptocurrency and blockchain-related companies that are solving real-world issues, with a typical investment in each startup of about $1 million to $3 million.
Led by managing partner Joyce Kim, the founder of open-source payment network Stellar, the fund will focus on innovative emerging companies in the cryptocurrency and blockchain sectors in  the U.S. are in China, Japan and South Korea, and will pay close attention to SparkLabs Group's extensive network in Asia.
Through its accelerator program the company has already made several major ivestments in Blocko and bitcoin remittance company Sentbe in South Korea.
"I think they have an extremely good track record and they are one of the few people in the VC space or crypto space that have a pre-existing footprint where crypto has been growing the most strongly," says Joyce Kim, Co-founder and Managing Partner of SparkChain Capital. She describes Blocko as "one of the shining stars of the Korean startup scene. One of the things I really like about them is that unlike other bitcoin startups that are building for a future value that is still undetermined, Blocko's implementations have already saved customers millions of dollars."
"What attracted me to working with the SparkLabs team is their passion to help the next generation of entrepreneurs across the globe. I'm looking forward to helping out entrepreneurs looking to truly change the world through blockchain technologies," she added.
Kim will join forces with Net Jacobsson,SparkLabs Global co-founder and former Director of International Business Development at Facebook; William Chu, former Executive Director at Zheng He Capital; Jay McCarthy, co-founder of SparkLabs Global and Managing Partner at Pacific Advisers who is famous for advising on prominent deals such as an institution investor's $175 million investment into JD.com.
"We are very excited to have Joyce onboard to lead our new fund. Her deep experience in and early exposure to blockchain and cryptocurrency will be crucial in sourcing the best companies and navigating this dynamic market. With the rapid pace of innovation moving in this space, it is crucial to have the most experienced advisors involved from the early outset. At SparkChain Capital, we have prepared ourselves by carefully recruiting some of the best securities advisors and fund attorneys to make sure that we always will be SEC compliant no matter how the wind blows. The same is true for the biggest cryptocurrency markets outside the U.S., such as South Korea, Japan and China," said Net Jacobsson, Co-founder and Partner at SparkChain Capital.
SparkLabs launched its first accelerator in South Korea five years ago, setting its focus on local startups. Soon after that the company created two more accelerators in Korea and China, while as of last month it also operates SparkLabs Cultiv8, an Australia-based global accelerator program focused on ag tech, food tech, and sustainability.
Apart from that, SparLabs runs SparkLabs Ventures, a VC fund focused on Korean startups, and seed-stage SparkLabs Global Ventures which searches for the companues aross the globe.
However, SparkChain Capital is not the only fund which made headlines this fall. Last month Mike Novogratz, current head of Galaxy Investment Partners, raised $500M for a new cryptocurrency hedge fund, called Galaxy Digital Asset Fund, which is believed to become the largest, but not the first one – according to data from NEXT, a financial technology analytics company, there are at least 75 such crypto funds in business.