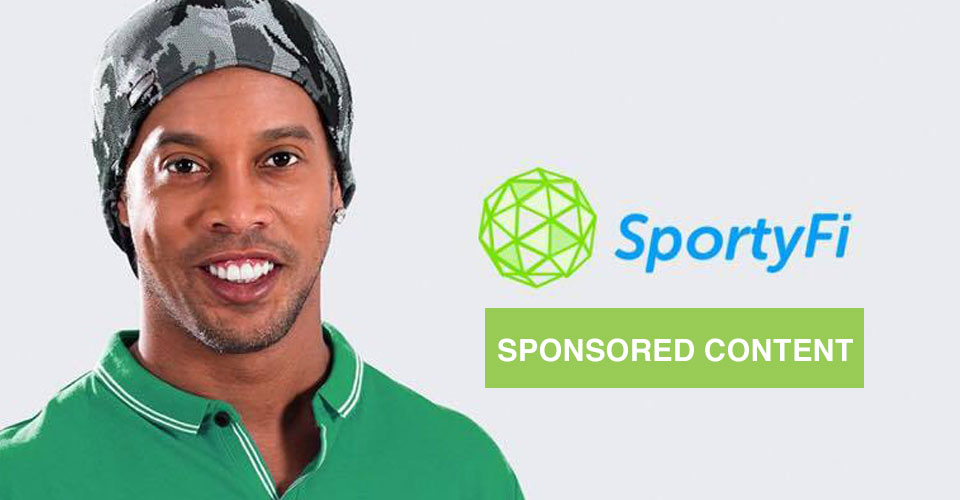 One of the most recognizable faces in the world of soccer has endorsed SportyFi, which, 2 days ahead of ICO end, has already secured two exchange listings.
Ronaldo de Assis Moreira, football superstar, better known as Ronaldinho, FB Barcelona legend and one of the best-known footballers in the world has shown his support for the SportyFi project. He joins an impressive array of SportyFi supporters and endorsers, including World Cup and Champions League winner Roberto Carlos, ski jumping legend Noriaki Kasai, former NBA player Primoz Brezec, and other Olympians and sports legends. The team is also advised by several notable personalities from the cryptocurrency and finance world, including Charlie Shrem, Joseph Weinberg, and Peter M. Moricz.
The SportyFi ICO, which ends on Sunday, December 10, has reached the soft cap in the first 24 hours after start, and the team is already preparing for the launch of the platform, which is on track for a Q1 2018 launch, with an alpha version already undergoing internal testing.
The SPF Token will be listed on exchanges right after the ICO wraps up, starting with HitBTC on December 11 and Livecoin.net on December 13, 2017. This will help the SportyFi ecosystem to establish itself in the crypto community during the months until the launch of the platform, which will enter beta testing in January 2018.
SportyFi aims to create a decentralized sports investment ecosystem, connecting small investors and up-and-coming athletes and democratizing the $1.3 trillion sports industry. The SportyFi Token Crowdsale lasts until December 10, and offers a 10% bonus for contributions over 100 ETH, with an additional airdrop bonus for all (past and future) investors due to the volatility of the ETH price in the last weeks.
For more details, the SportyFi team kindly invites you to check out the SportyFi Website or chat with the team on Telegram.