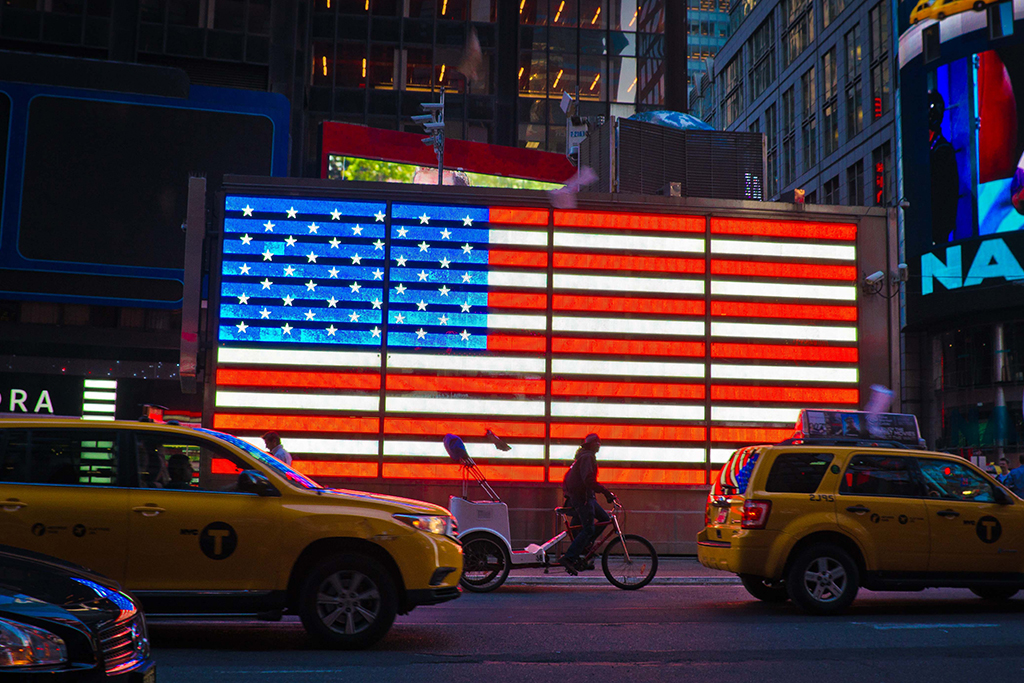 Square App is expanding its geography. Now users from all the 50 U.S. states can use the app for trading operations with Bitcoin.
Since the last year cryptocurrencies have been actively gaining popularity, attracting the attention of wider audience. Logically enough, a number of startups and institutions are working hard with a view to ensure mass adoption of cryptos in the society.
Though there is still a lot to be done, quite a lot has been already achieved. This time good news for the crypto community has come from Californian credit card payments operator Square.
The company makes it possible for all users of its Cash App from all the states of the U.S. to trade and buy Bitcoin. For many traders it was really a long-awaited announcement, which is now believed to open new opportunities.
Square informed its users about this new move via Twitter, which encouraged users to react literally immediately.
Red, white, and bitcoin. Now you can use Cash App to buy bitcoin in all 50 states. pic.twitter.com/D4fhVRz7WL

— Cash App (@CashApp) August 13, 2018
Such a move from Square wasn't a surprise for its supporters. The company's CEO Jack Dorsey has always been expressing his very positive attitude towards the cryptocurrency:
"The internet will have a single currency. I personally believe that it will be Bitcoin".
As it has been already reported by CoinSpeaker earlier this year, Square was planning to expand the geography of its Bitcoin buying and selling opportunities. At that time Square's Cash App had the facility for trading Bitcoin but due to unnamed reasons users from a number of select cities like Georgia, New York state, Wyoming and Hawaii couldn't enjoy crypto trading in this app. However now this limitations and restrictions caused by geographical factors are in the past.
It's worth mentioning that this year Square has managed to receive the 7th-ever BitLicense from the New York Department of Financial Services, which means that the company's application has been officially approved.  Though BitLcense standards are quite complex to achieve, and New York is considered to be one of the strictest states from the point of view of cryptocurrency regulation, Square has managed to meet all the requirements.
Square was founded in San Francisco, California in 2009, the first company's app was launched in 2010. In January, 2018, the company announced its Bitcoin buying/selling option as a response to significant users' interest to digital assets.
Nearly two weeks ago, the company reported its profits from crypto operations. Despite a bearish market trends of the second quarter of 2018, the company managed to achieve a 100 percent increase in BTC profit. Owing to its Bitcoin trading option, the company received $37 million in Bitcoin revenue in the three month period which ended on June 30.
The company is trying to track all the users' interests and needs with a view to provide them with the most demanded and effective solutions. This being said, the company's CEO has already revealed their plans to concentrate their attention on developing increased options for Bitcoin use and widening the opportunities of users dealing with cryptos.