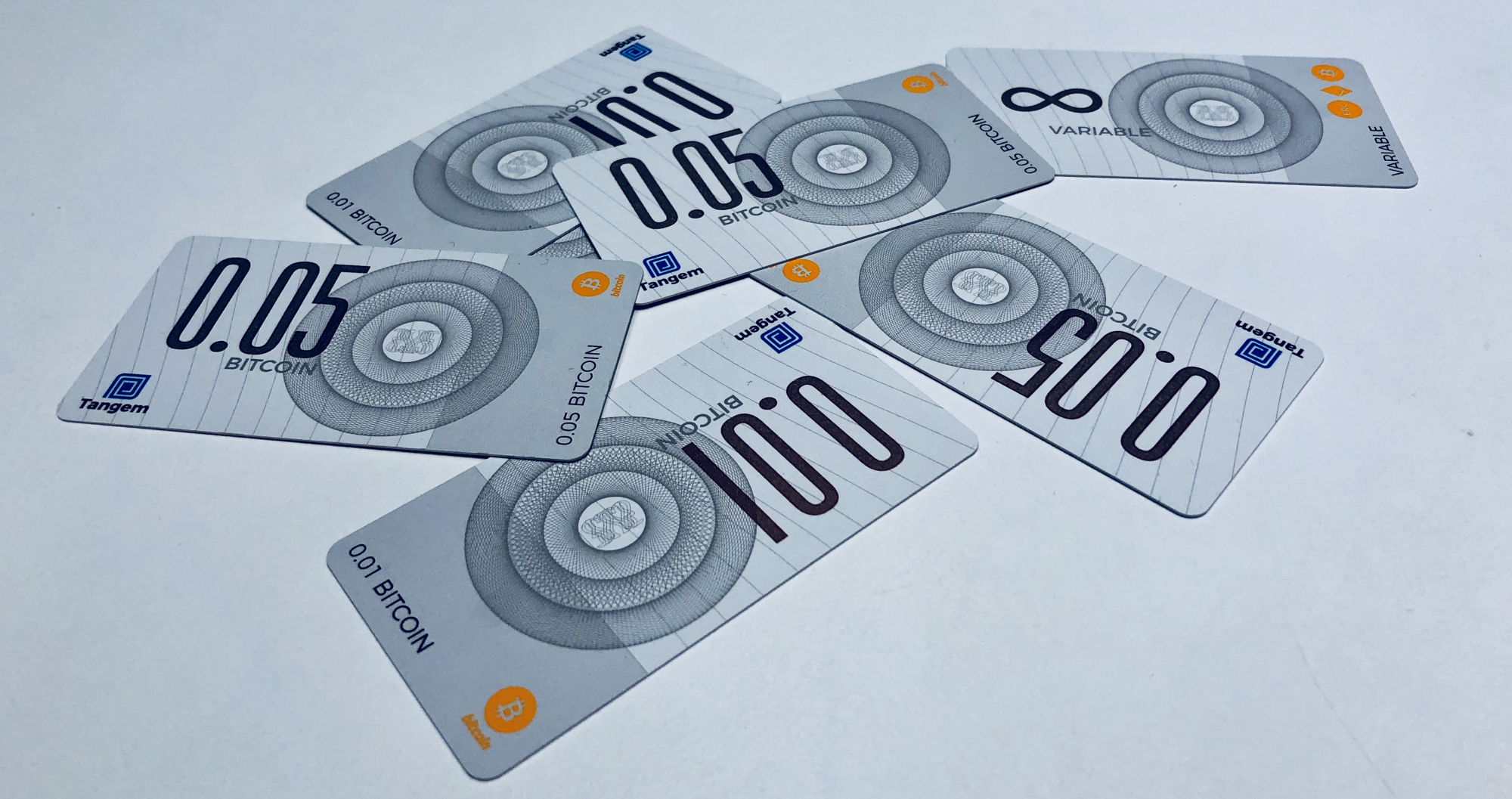 They are finally here! Physical bitcoin notes sound like a far-fetched fantasy, but one company in Singapore is making this a reality with the first-ever smart bitcoin notes being on sale in a major shopping mall in Singapore. Tangem, the company behind the notes says in its press release that the notes will improve the simplicity of acquiring, owning and circulating cryptocurrencies for both seasoned and nascent users.
10,000 Notes
The company is set to launch pilot sales of physical bitcoin notes at the Megafash Suntec City store in Singapore. The new notes would be denominated in 0.01 BTC and 0.05 BTC which at the current market rates amounts to $97 and $485 respectively.
With Singapore being its pilot market, Tangem is set to deliver the first shipment of 10,000 production notes to its prospective partners and distributors around the world for commercial pilots, the press release indicates.
In an interview earlier this year, Tangem co-founder Andrew Pantyukhin described the physical notes as being vastly advantageous – they are immediate, free, anonymous and unlimited by technological limitations. He also stated that the notes are unhackable and that the company guarantees that the notes are protected against cloning, counterfeiting, and double-spending.
How Do They Work?
The bank notes are embedded with the recently developed S3D350A chip from Samsung Semiconductor making them the first hardware storage solution in the market 'with its entire electronics and cryptography certified to the Common Criteria EAL6+ and EMVCo security standards.'
Being that the notes are physical in nature when one user hands the note to another, he hands over the "wallet and the blockchain private key" in cryptocurrency terms. The company also hails them as affordable – "Comparable to a well-protected paper banknote. Cheap enough to hand over."
The Tangem team is yet to make its source code available on Github which may be concerning for many. However, the company sought to reassure these doubts in its press release stating:
Kudelski Group has completed an in-depth review of Tangem security architecture, led by Jean-Philippe Aumasson. Tangem has now shared the full source code of its proprietary chip firmware with Kudelski for a comprehensive security audit.
The Kudelski Group is a Swiss company that manufactures hardware and software digital security solutions.
So why not just let digital currencies retain their digital nature? Pantyukhin believes the complicated nature of digital currencies is locking the less tech-savvy member of the society out and that Tangem notes would remedy this situation.
Crypto is still very difficult to use; it requires a steep learning curve. The users have to go through so many steps that are complex and tiresome. With a physical bank note all you need is the bank note and there is no need to learn or know anything about crypto currency. Everyone knows how cash works. We don't need to teach you anything. Plus everyone knows how to keep things physically safe — you don't need highly sophisticated digital skills.