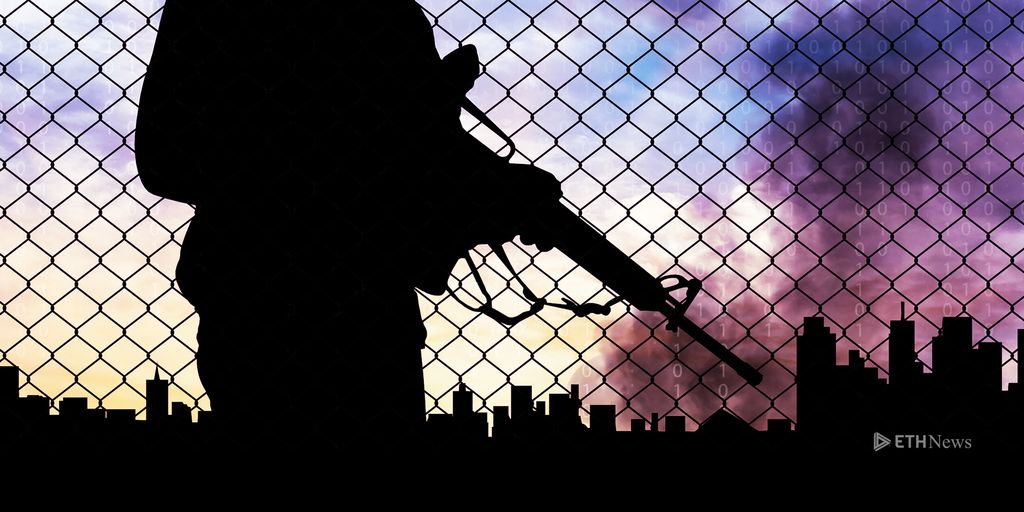 September 10, 2018 11:31 PM
A recent report details cryptocurrency's limited traction among terrorist organizations.
According to a September 7 report from Yaya Fanusie of the Center on Sanctions and Illicit Finance, a Washington, DC-based economic think tank, cryptocurrency is on the radar of Al Qaeda and the Islamic State. Although terrorist groups have experienced limited success in their cryptocurrency-based fundraising activities, Fanusie believes that the US should prepare "now for terrorists' increasing usage of cryptocurrencies."
Fanusie asserts that because terrorist organizations adapt to new opportunities, whether that be for plotting attacks or financing purposes, the emerging cryptocurrency market offers a new avenue for terrorists to exploit. Regarding cryptocurrency's potential for exploitation, he explains, "Law enforcement officials and regulators have flagged cryptocurrencies for enabling illicit activity because of their pseudonymity and suitability for cyber crime and darknet marketplace transactions."
This potential is hedged, though, by multiple factors limiting terrorists' ability to use cryptocurrencies effectively. For instance, Fanusie maintains that terrorist environments, such as "jihadist battlefields," are generally not "conducive to cryptocurrency use." He continues to note that terrorists "usually need to purchase goods with cash," but the areas they operate in may contain "unreliable technology infrastructure."
Further, by the nature of blockchain technology, there is a public record of cryptocurrency transactions on many networks, so "unsophisticated users," as Fanusie points out, may leave a trail of illicit transactions behind them.
Fanusie also indicates that terrorist groups may not possess the skills and know-how to use cryptocurrency effectively. He argues that, in general, there is a user experience gap when engaging in cryptocurrency transactions (as opposed to cash, which everyone can use). Individuals must also securely store their private keys, and to manage a lot of cryptocurrency, they must be incredibly savvy in the realm of cybersecurity. These facets of the cryptocurrency landscape make it difficult for the public to use the technology, let alone terrorist groups working in unsecure or tumultuous environments.
Despite his reservations, Fanusie mentions a few examples of terrorist organizations that have dabbled in cryptocurrency fundraising efforts. The first is Jahezona (Arabic for "Equip Us"), a 2016 campaign soliciting bitcoin to fund the acquisition of weapons like rockets, grenades, and rifles.
Another example is a 2017 campaign from the pro-Islamic State website Akhbar al-Muslimeen (Arabic for "News of the Muslims"), which published a link for bitcoin donations. However, the link was removed soon thereafter.
In conclusion, Fanusie believes that "cold hard cash is still king" within the terrorist financing sphere, but regardless of that observation, the US should still be prepared for terrorists' further exploitation of cryptocurrency.
Daniel Putney is a full-time writer for ETHNews. He received his bachelor's degree in English writing from the University of Nevada, Reno, where he also studied journalism and queer theory. In his free time, he writes poetry, plays the piano, and fangirls over fictional characters. He lives with his partner, three dogs, and two cats in the middle of nowhere, Nevada.
ETHNews is committed to its Editorial Policy
Like what you read? Follow us on Twitter @ETHNews_ to receive the latest terrorism, terrorist financing or other Ethereum world news.