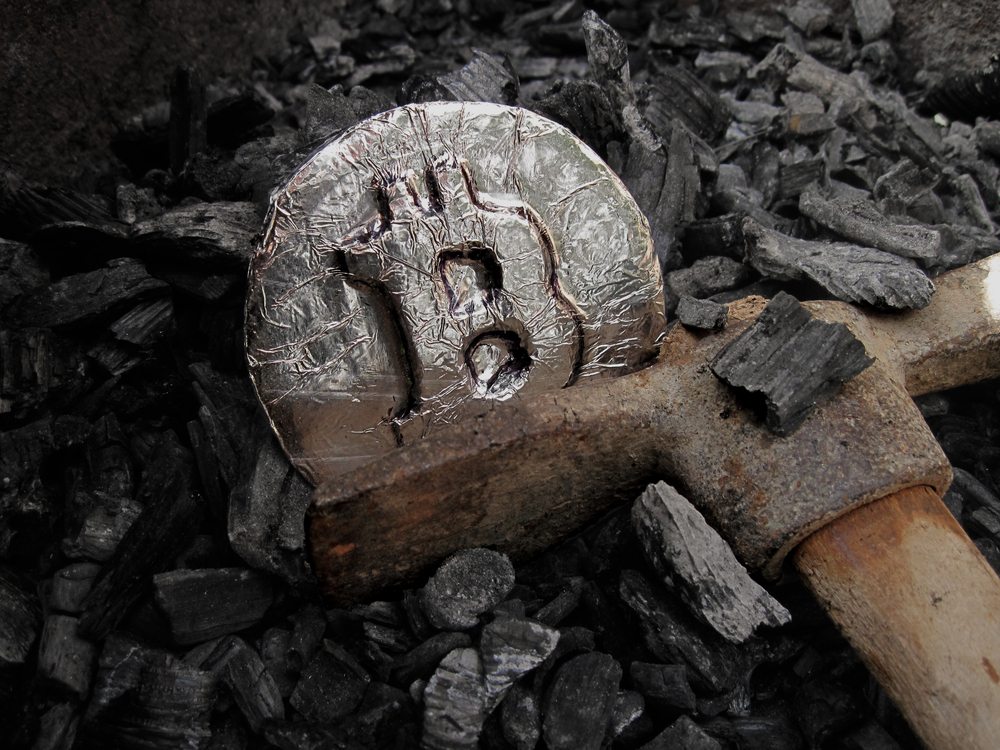 Whether you're interested in becoming a Bitcoin miner for the first time or you're simply seeking a new Bitcoin mining pool, we're here to help! In this article, we'll examine the top five Bitcoin mining pools. It's worth noting that this article is about mining with your own Bitcoin mining hardware and not cloud mining.
What is a Bitcoin mining pool?
For those who are new to cryptocurrency, mining pools are groups of miners who pool their resources together in order to generate blocks more quickly. Miners then receive more regular rewards than they would mining solo, as rewards are shared among members. How much of the block reward miners receive depends on how much their hashing power has contributed to solving a block.
Before choosing a Bitcoin mining pool
There are different mining pools for different cryptocurrencies. Here are a few factors to consider when you're choosing a mining pool:
Size: Bigger pools offer more regular payments. However, the payout is smaller because it's shared among more members. Smaller pools offer less frequent payments but larger payouts. Whichever you choose, the return should even out in the long term.
Reward Method: The main reward types to be found at different mining pools include the following:
Pay-per-Share (PPS): Each time a share is submitted, a user is paid a fixed amount.
Proportional: The user is paid based on the proportion of shares they found.
Score based: A proportional method weighed by the time a share is submitted.
Pay per Last N Shares (PPLNS): Similar to proportional, but each share can be rewarded on multiple rounds.
Fees: Some Bitcoin mining pools charge fees, and some don't. Fees can range from as little as 0% to 3%. Keep in mind that not all mining pools are up front about their fee structures.
Be sure to also consider the reliability of the mining pool, how much security it offers, and how easy it is to withdraw funds. By exploring these areas, you can better decide if you can make a profit from Bitcoin mining.
Slush Pool
Announced in 2010, Slush Pool was the very first Bitcoin mining pool and undoubtedly led the way for many Bitcoin mining pools. Run by Satoshi Labs, it's based in the Czech Republic and follows a score-based system to discourage pool switching.
This is a medium-sized pool that maintains just over 7% of the network hash rate. There's a fixed fee of 2% for every transaction, which is shared with the miners. With regard to withdrawing, a threshold can be set, with balances sent out when this is reached. Slush Pool also provides a service to mine Zcash (ZEC), which can be mined for free. Slush Pool's dashboard is also very user friendly and provides excellent detail with regular updates. While it may not be the largest of the Bitcoin mining pools, it's certainly considered one of the best.
Pros:
The first Bitcoin mining pool; very established
Score-based method reduces the risk of cheating
Excellent user-friendly dashboard
Cons:
The 2% fee may be too much for some people
Antpool
Antpool is a Chinese Bitcoin mining pool operated by Bitmain Technologies. It has around 22% of the network hash rate, making it the biggest Bitcoin mining pool at the time of writing. One advantage of this mining pool is that you can choose between PPLNS (0% fee) and PPS (2.5% fee), both of which have their own advantages.
In terms of payments, they're made once per day if the amount exceeds 0.001 Bitcoin. Those new to Bitcoin mining will appreciate the clean interface. The dashboard clearly displays earnings and hash rates. There are also a variety of security options, including two-factor authentication, email alerts, and wallet locks. As one of the established players, Antpool is a reliable option for Bitcoin mining beginners.
Pros:
You can choose between the PPLNS and PPS reward types
Nice interface that's easy for beginners to navigate
Plenty of security options, including two-factor authentication
Cons:
Payouts tend to be smaller because it's such a big mining pool
Kano CKPool
Also known as KanoPool, Kano CKPool was founded in 2014. This medium-sized Bitcoin mining pool operates a Pay per Last N Share model (PPLNS), charging a 0.9% fee with shared transaction fee rewards. It has around a 3% network hash rate, mining two to three blocks per day.
Unlike some mining pools, Kano CKPool does not offer merged mining. This means you can only mine Bitcoin with this particular pool. With regard to payout, there's no threshold. As such, you'll receive small, frequent payments for your mining.
This is a relatively simple pool with an interface that could do with an update as it's not the most user friendly. It doesn't have much in the way of features, but it does have two-factor authentication for an extra layer of security.
Pros:
No payout threshold means regular payouts
Good support and a very welcoming community
Relatively low fees compared to some mining pools
Cons:
The interface isn't the most user friendly
F2Pool
A large Chinese Bitcoin mining pool, F2Pool opened in 2013. With 14% of the network hash rate, it's currently the second-largest Bitcoin mining pool available. Operating a PPS reward system, F2Pool takes a 4% fee, which is on the high side.
Aside from Bitcoin, F2Pool has servers for mining Litecoin (LTC), Ethereum (ETH), and Zcash (ZEC). There's a daily automatic payout, and the minimum withdrawal is 0.001 BTC. Unlike some Chinese Bitcoin mining pools, it has an English interface. The layout is quite simple, with information presented in a clear and concise manner, making it a particularly good option for beginners.
Pros:
Option of mining LTC, ETH, and ZEC
Chance of regular payouts
Very low payout threshold
Cons:
At 4%, the fees are higher than most mining pools
Eligius
Eligius is a Bitcoin mining pool based in the United States. It's very easy to join as no registration is required. Founded in 2011, it was one of the first Bitcoin mining pools. The pool controls just under 1% of the network hash rate, which means that relatively speaking, it's one of the smaller mining pools.
One of the main advantages of Eligius is that there are no fees. Users receive 100% of the block reward, including transaction fees. Eligius operates a PPS reward system with a minimum payout of 0.04 BTC. This higher minimum payout means that you'll need a reasonable amount of hashing power to see a return quickly. Apart from Bitcoin, Eligius also allows the merged mining of Namecoin (NMC).
Pros:
Easy to join as no registration is required
It's free: miners aren't charged any fees
Merged mining of Namecoin for additional coins
Cons:
Not for everyone—it will require a fair amount of hash power to be worthwhile
Are you using any mining pools to mine Bitcoins? Leave a comment about your pool below!

Mark Gill
Mark is a freelance cryptocurrency writer and editor. Upon earning his bachelor's degree in English and Journalism, he relocated from wet and windy England to sunny Spain. Most of his time is spent expanding his crypto knowledge, watching his beloved Burnley Football Club and complaining about the lack of rain.

Latest posts by Mark Gill
(see all)