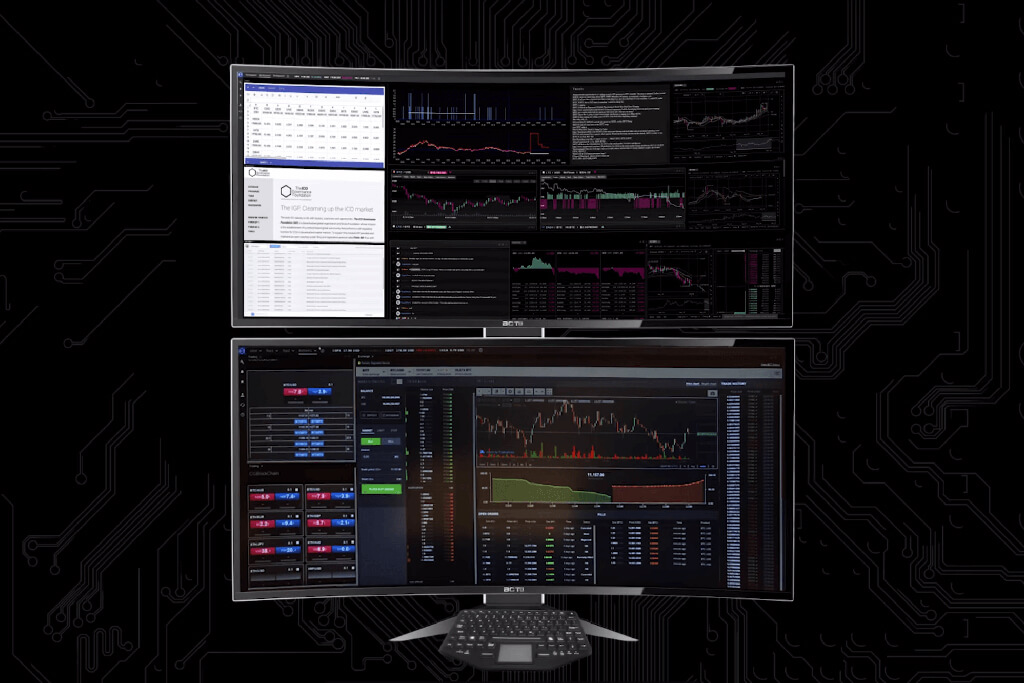 The young cryptocurrency markets are anxiously awaiting the liquidity the big-monied investment banks, hedge funds, and pensions funds will bring to crypto exchanges, but current regulatory and compliance constraints are prohibiting their entrance. Nonetheless, 20 percent of institutional traders plan to start trading cryptocurrencies within 12 months, according to a recent Thomson Reuters survey of its clients.
A new institutional investor-compliant cryptocurrency trading terminal could be behind their optimism. The Blockchain Terminal (BCT) could be the biggest trading technology disrupter since Bloomberg put its electronic trading and real-time market pricing terminals on the desk of every trader in the 1980s.
"We aim to bridge the traditional asset management industry with the bourgeoning cryptocurrency community," says  Blockchain Terminal President Robert Bonomo. "Our consumers are institutional traders – either existing asset managers or crypto hedge fund managers – who need better controls and order trails," he adds. "We are trying to bring stability, accountability and transparency to this new and exciting ecosystem and digital currency community."
A Gateway to Institutional Grade Crypto Trading
The 'bridge' comprises two proprietary Blockchain systems as well as proprietary institutional-grade cryptocurrency trading software.
Bonomo, a former CIO with large investment management firms who has overseen three decades of rapid evolution in electronic trading technology and compliance, is also a true veteran of the Blockchain technology world—the digital ledger that serves as the operating platform for cryptocurrency trading — was an early adopter.
While working on technology solutions for hedge funds, pension funds, and bank trading desks, Bonomo recognized that any compliant solution would have to accommodate not only cryptocurrencies but also the coming convergence of crypto and fiat currency trading.
The compliance framework of the Blockchain Terminal (BCT) is powered by its compliance engine called ComplianceGuard, which provides secure encrypted transactions and real-time compliance monitoring. The terminal serves as both a regulatory compliance and trading risk management system with alerts, an audit system, and other safeguards.
Not coincidentally, Bonomo is involved in setting those standards for trading crypto assets in his role on the Digital Currency Council, which provides digital currency certification, and as Chair of the Technology Product Working Committee of the Wall Street Blockchain Alliance.
Test Driving the Blockchain Terminal
The Terminal is currently in beta testing stage on the trading desks of institutional investors, and 200 terminals are being assembled ready to be distributed. The BCT streams market data from over 60 cryptocurrency exchanges, as well as ICO, news, and social media updates.
A consolidated order book provides real-time bidding and ask prices across the multiple exchanges and thousands of currencies.  By offering third-party developers the option of developing apps on the open source platform, BCT envisions becoming the Metatrader of the converging cryptocurrency and fiat currency worlds.
Institutional investors ready to step off the sidelines and trade this new asset class on a BCT institutional-grade trading terminal can buy the BCT token in the current Initial Coin Offering (ICO) running until April 30, 2018.