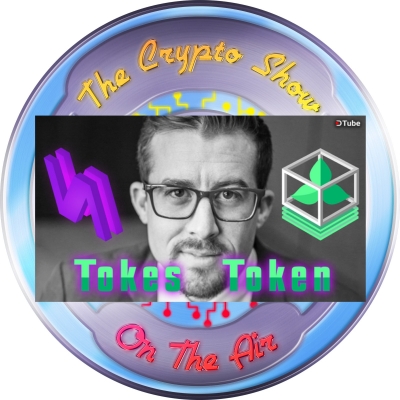 While Crypto for Cannabis has been contemplated for a long time, in legal dispensaries anyway, it's finally here. It is admittedly an awkward process through a token called "Tokes" on the "Waves Platform" and so far only available in one dispensary in Las Vegas.
However the effort to make that awkwardness a lot less awkward is taking place this week through an integration with the "Vaultlogic" BTM.
Michael Wagner with "TokesPlatform"at a fraction of the price and time delivers what some other platforms promised but have yet to finish.
Michael talks about that integration in the first half of this episode.
In the second half I talk with the store manager of this Las Vegas dispensary "Pisos". Jeff Siebolt the Pisos manager discusses some of the hurdles in banking for the Cannabis industry and the leap Pisos is taking into the digital age by integrating Tokes.
 
Sponsored by: Dash, CryptoCompare and Defense Distributed
Links
LogosRadioNetwork
TheCryptoShow
FreeRoss
Social Media
The Crypto Show on Facebook
@The_Crypto_Show
@the_crypto_show instagram
The Crypto Show YouTube
Tip with Crypto
BTC: 139R6K7fxTYaFf2aXTid84Le1ayqMVvSCq
Dash: XoeHNrTMKcLWxZpKfUnDMpRbHFNgFmRrLF
LTC: LUTJtk4QqXLiDkK8pDKK3jM73VVwbp7oSr
BCH: qrf5qmpya8zetcefupdcaew9ch87egl6us7xvrfzh4
ETH: 0x10cfd6916832566e82b3ab38cc6741dfd7e6164fo

Views: 1,353