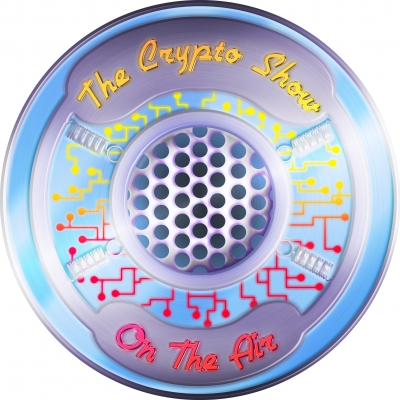 We kick it off with Marco from Decred talking about the latest news the history of the first atomic swap that was generated by Litecoin and Decred. Plus the details of the Decred track as Platinum Sponsor of the Texas Bitcoin Conference in Austin Texas October 27th & 28th.
Then Ladar Levison creator of Lavabit who bared the brunt of the governments wrath for being Edward Snowdens email provider, talks about Lavabit's rebirth powered by what Ladar touts as DarkMail.
Finally Joseph Akintolayo creator of A very user-friendly exchange/wallet that also provides one touch masternode services, Yourex.io
Please be sure to check out TheCryptoShow for deep discounts up to 50% on some really great upcoming conferences you'll find it right at the top of the page.
Sponsored by: Dash, Stamp.com, Texas Bitcoin Conference WorldCryptoCon Anarchapulco
Always use the coupon code: crypto with any of our sponsors for discounts or specials.
Links
880am TheBiz Miami
1110am KTEK Houston
1690am KDMT Denver
1220am KDOW San Francisco
LogosRadioNetwork
TheCryptoShow
FreeRoss
Social Media
The Crypto Show on Facebook
@The_Crypto_Show
@the_crypto_show instagram
The Crypto Show YouTube
Tip with Crypto
BTC: 139R6K7fxTYaFf2aXTid84Le1ayqMVvSCq
Dash: XoeHNrTMKcLWxZpKfUnDMpRbHFNgFmRrLF
LTC: LUTJtk4QqXLiDkK8pDKK3jM73VVwbp7oSr
BCH: qrf5qmpya8zetcefupdcaew9ch87egl6us7xvrfzh4
.
ETH: 0x10cfd6916832566e82b3ab38cc6741dfd7e6164fo

Views: 972