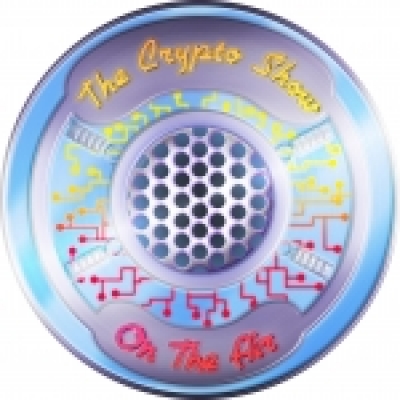 On this episode of The Crypto Show (Bloomberg Version) we talk with Paul Snow of Factom about the latest with his project and what to expect at "The Texas Bitcoin Conference" Oct 27 & 28 in Austin Tx.
Then we chat with Yuri one of the lead devs for "Dash Nexus" a service that hopes to streamline DashCentral.org
Finally we speak with Brian Smith a dev from Nexus Earth about the latest with Nexus and their up coming conference in Scottsdale Az on Sept. 19 to 21.
  Sponsored by: Dash, Stamp.com, Texas Bitcoin Conference, WorldCryptoCon, Anarchapulco
Always use the coupon code: crypto with any of our sponsors for discounts or specials.
Links
880am TheBiz Miami
1110am KTEK Houston
1690am KDMT Denver
1220am KDOW San Francisco
LogosRadioNetwork
TheCryptoShow
FreeRoss
Social Media
The Crypto Show on Facebook
@The_Crypto_Show
@the_crypto_show instagram
The Crypto Show YouTube
Tip with Crypto
BTC: 139R6K7fxTYaFf2aXTid84Le1ayqMVvSCq
Dash: XoeHNrTMKcLWxZpKfUnDMpRbHFNgFmRrLF
LTC: LUTJtk4QqXLiDkK8pDKK3jM73VVwbp7oSr
BCH: qrf5qmpya8zetcefupdcaew9ch87egl6us7xvrfzh4
ETH: 0x10cfd6916832566e82b3ab38cc6741dfd7e6164fo
.

Views: 1,170