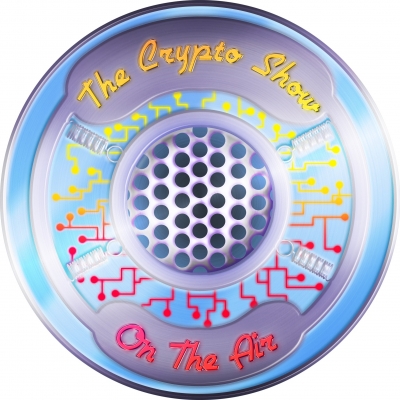 Special thanks to Eijah AKA Eric J Anderson creator of GTA5, DemoNSAw and now Promether for inviting us to his place to conduct the live broadcast. We start off with Eijah to discuss the progress and what Promether means to our privacy.
Then we were fortunate enough to get the first ever real account of the infamous Silk Road murder for hire case straight from the mouth of the so called victim Curtis Green. As a biased die hard Ross supporter myself I had no idea how morally corrupt those agents Force and Bridges were. Video
This is only a partial account of this story. I've heard a lot more that we never even covered in this episode. I will be conducting a one on one interview in the coming days with a lot more info especially in regards to the book by Nick Bilton.
Stay tuned and definitely check out this episode.
 
Sponsored by: Dash, CryptoCompare and Defense Distributed
Links
LogosRadioNetwork
TheCryptoShow
FreeRoss
Social Media
The Crypto Show on Facebook
@The_Crypto_Show
@the_crypto_show instagram
The Crypto Show YouTube
Tip with Crypto
BTC: 139R6K7fxTYaFf2aXTid84Le1ayqMVvSCq
Dash: XoeHNrTMKcLWxZpKfUnDMpRbHFNgFmRrLF
LTC: LUTJtk4QqXLiDkK8pDKK3jM73VVwbp7oSr
BCH: qrf5qmpya8zetcefupdcaew9ch87egl6us7xvrfzh4
ETH: 0x10cfd6916832566e82b3ab38cc6741dfd7e6164fo

Views: 721