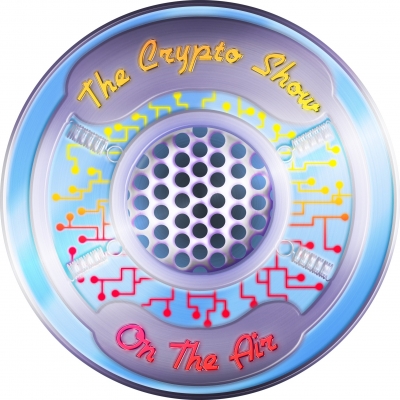 On today's show we're very honored to have Jim Cantrell Co-founder of Space-X and Vector Space. Jim's son is Colin Cantrell creator of Nexus Earth which is where Jim draws his interest in crypto. Jim gives his account of the private space industry and where crypto fit's in. 
Jim also shares some personal anecdotes about Elon Musk and how it was almost a Maserati in space instead of a Tesla.

Then David Johnson joins in to discuss not only Factom but Cointext a new method of sending crypto to anyone that can receive an SMS.
Sponsored by: Dash, Stamp.com, Texas Bitcoin Conference WorldCryptoCon Anarchapulco
Always use the coupon code: crypto with any of our sponsors for discounts or specials.
Links
880am TheBiz Miami
1110am KTEK Houston
1690am KDMT Denver
1220am KDOW San Francisco
LogosRadioNetwork
TheCryptoShow
FreeRoss
Social Media
The Crypto Show on Facebook
@The_Crypto_Show
@the_crypto_show instagram
The Crypto Show YouTube
Tip with Crypto
BTC: 139R6K7fxTYaFf2aXTid84Le1ayqMVvSCq
Dash: XoeHNrTMKcLWxZpKfUnDMpRbHFNgFmRrLF
LTC: LUTJtk4QqXLiDkK8pDKK3jM73VVwbp7oSr
BCH: qrf5qmpya8zetcefupdcaew9ch87egl6us7xvrfzh4
.
ETH: 0x10cfd6916832566e82b3ab38cc6741dfd7e6164fo
bitcoin
dash
neuxus earth
spacex
vector space
elon musk
jim cantrell
cubesat
Space

Views: 716