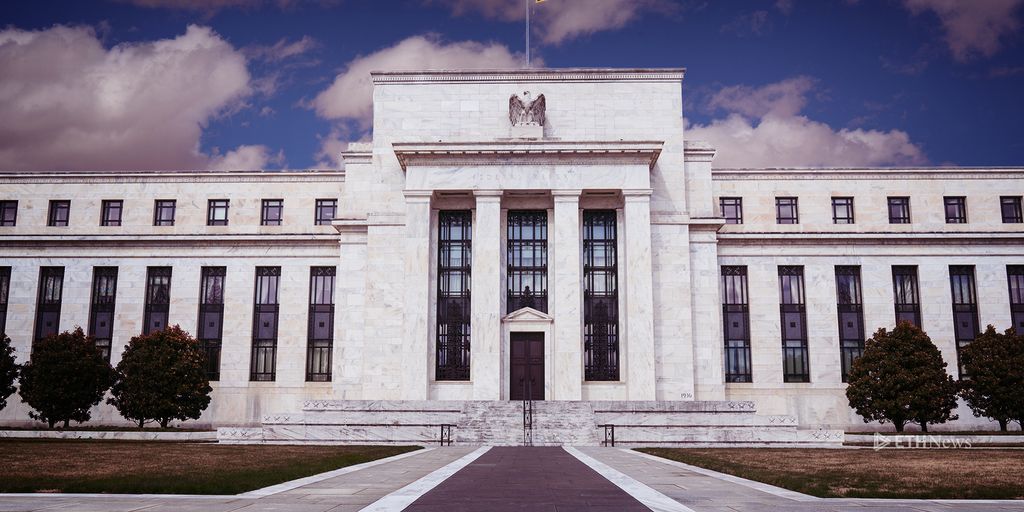 A penny for your thoughts.
For now, cryptocurrency volatility remains an isolated concern. Asked by Representative Patrick McHenry (R-NC) to outline his thinking on cryptocurrencies, Federal Reserve chair Jerome Powell said that the digital assets are not yet big enough to present a serious threat to financial stability – a view that was separately shared by the Financial Stability Board earlier this week.
In his testimony before the House Financial Services Committee on July 18, 2018, Powell touched upon common concerns about cryptocurrencies, including money laundering and investor protection. He also discussed the oft-mentioned "Fedcoin," a rather dubious proposal for a Federal Reserve-issued cryptocurrency version of the US dollar. The idea for a US central bank digital currency (CBDC) has been around since at least 2014. However, Fedcoin has received little interest from the Fed, and Governor Lael Brainard has rebuked the suggested CBDC for its many shortfalls.
Of course, the world could have been very different if former Fed governor Kevin Warsh had become chair (indeed, he was among President Trump's final candidates for the role). In May, Warsh told The New York Times that he would have allocated resources "to think about the Fed creating Fedcoin, where we would bring legal activities into a digital coin." At the time, Warsh said the theoretical CBDC wouldn't replace cash, "but it would be a pretty effective way when the next crisis happens for us to maybe conduct monetary policy." ETHNews has previously written about the possibility of unconventional interest rate policies through CBDCs.
On Wednesday, Powell clearly stated that the Federal Reserve is not considering a digital currency. "That's not something we're looking at," he said.
Calling cryptocurrencies "very challenging," Powell said they are "great if you're trying to hide money or if you're trying to launder money. We have to be very conscious of that." The chairman added, "I think there are also significant investor risks. Relatively unsophisticated investors see the asset going up in price and they think, 'This is great. I'll buy this.'"
Powell questioned the wisdom of such blind speculative purchases. "In fact, there is no promise behind that. It's not really a currency. It doesn't really have any intrinsic value." Some in the cryptocurrency community have argued that the dollar itself lacks "intrinsic value" (truth be told, in physical terms, a dollar is nothing more than a rectangular piece of cotton fiber paper with a number printed on it). 
However, the social value of a dollar is obvious and its widespread acceptance flies in the face of these spurious accusations. Cryptocurrency enthusiasts might be wise to remember the following phrase: Res tantum valet quantum vendi potest (A thing is worth only what someone else will pay for it). That especially seems to be the case for intangible and non-productive assets like bitcoin.
"Mainly, I have concerns," the chairman said bluntly. "If you think about what currencies do, they're supposed to be a means of payment and a store of value. And cryptocurrencies: they're not really used very much in payment," he assessed. "Typically, people sell their cryptocurrencies and then pay in dollars. In terms of a store of value, look at the volatility in it."
Matthew is a full-time staff writer for ETHNews with a passion for law and technology. In 2016, he graduated from Georgetown University where he studied international economics and music. Matthew enjoys biking and listening to podcasts. He lives in Los Angeles and holds no value in any cryptocurrencies.
ETHNews is committed to its Editorial Policy
Like what you read? Follow us on Twitter @ETHNews_ to receive the latest Federal Reserve, CBDC or other Ethereum cryptocurrencies and tokens news.