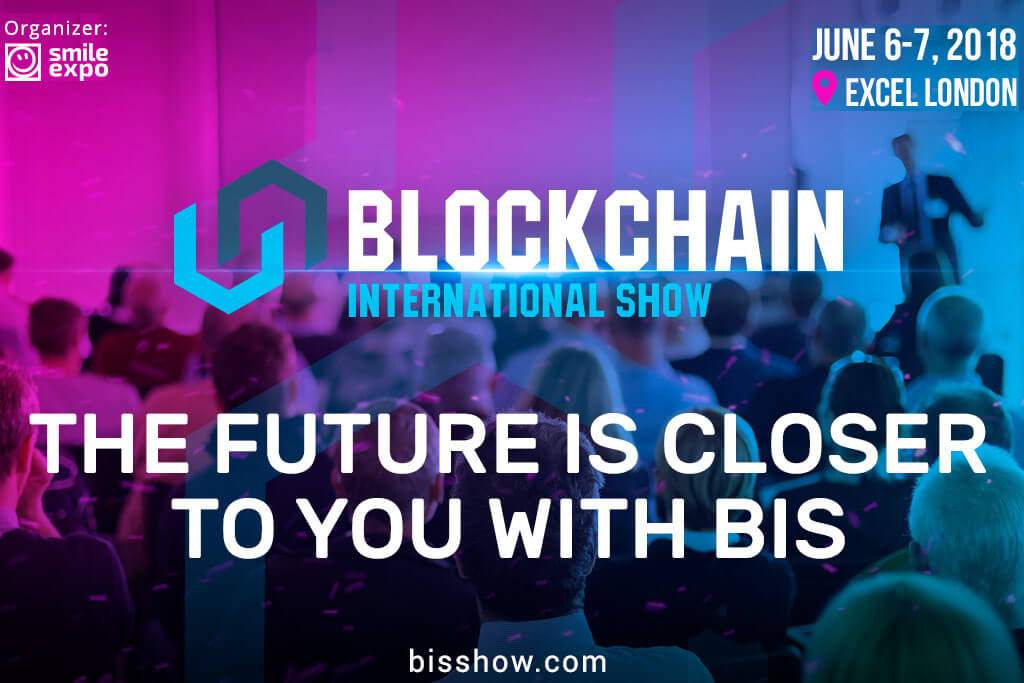 Two-day must-visit event dedicated to the blockchain industry gathered top experts, businesses, investors and governments to explore the possible ways of technology's current and future implementation.
Over the course of June, London will see startup companies, experts, and CEOs descend on locations like the ExCel to demonstrate the revolutionary ways in which blockchain technology is disrupting the world's businesses and changing our lives.
The Blockchain International Show, which has come to demonstrate all the incredible developments within the blockchain and cryptocurrency spheres, was one such event that took place over two action-packed days (June 6-7, 2018).
Boasting over 60 speakers and coverage from a vast number of major news outlets, the BIS has earned its place as a must-attend event if one wants to know what's going on in the blockchain world.
The exhibition floor was packed with a mixture of excited consumers and investors exploring and explaining the new and changing ways blockchain is being applied. Payera, for example, wants to take bitcoin and other cryptocurrencies to the people by making it possible for them to buy, sell, and complete transactions for whatever they need with cryptocurrency.
ETERBASE, on the other hand, seeks to put powerful institution-grade tools at the fingertips of any trader – novice or professional, all on ultra-fast trading engines and an easy-to-navigate dashboard.
Another mind-blowing project, CyberVein, will link users up to shared databases built on DAG architecture, without go-betweens, who could pose security risks. You can see Jack Ge of Cybervein talking about the project here.
Decenternet, a blockchain company looking to take control of and return data to the millions of Internet users across the world, was on hand to discuss how they are going to achieve their aims, and Global REIT, a major player in the financial investment world, talked about how it seeks to bring the world of investment to an ever-growing population of tech-savvy investors.
Speakers, from industry and government, took to the stage to express their views on blockchain technology and its continued adoption.
Marloes Pomp, a representative of the Dutch Government, highlighted the need for countries to modernize in the face of a rapidly developing, cryptocurrency-using world and warned over the hesitation governments are having over embracing this technology.
Other notable speakers included the famed Glen Goodman, former business correspondent turned crypto-investor, and Michael Mainelli of Z/Yen Group. In the talk, Mainelli gave first-time investors the sage advice of waiting for crypto's 'pixie dust' to settle before getting on the shop floor.
As visitors to the Blockchain International Show could plainly see, blockchain is expanding at an incredible pace – setting its eyes on disrupting the old order and bringing with it a new age of commerce and entertainment.