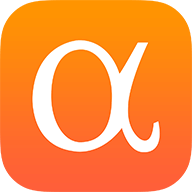 Ripple (XRP-USD) has been a controversial cryptocurrency—some wouldn't even call it that—since its inception. While it's been listed alongside Bitcoin and Ethereum since these things were tracked, it differs greatly from its listing peers on there. Still, the 2018 market has done to Ripple's XRP coin what it has done to all other coins.
The question we want to ask is if Ripple will make a case for itself—from an investing standpoint—that separates it from the other coins, and allows its price to function as a representation of its technology, not for the market at large.
The Basics
Ripple is a distributed network meaning that peer-to-peer instantaneous transactions occurring across the network are certified by ways of multiple and varied "nodes". This helps the network say resilient to risk.
Ripple is largely known for its digital payment protocol as well its cryptocurrency, XRP-USD. The cryptocurrency operates on an open source and peer-to-peer decentralized platform that allows for a seamless transfer of currency in any form. Let's describe it in details.
· "XRP" describes the currency (investors can hold XRP directly).
· "RTXP" describes the protocol, or the underlying technology.
· "Ripple network" describes the network that runs the protocol.
· "Ripple" describes the company behind the technology.
Ripple uses a medium known as 'Gateway' that acts as the link in the trust chain between two parties who wants to make a transaction. Gateway acts as the credit intermediary that receives and sends currencies to public addresses over the Ripple network. Users can register and open a gateway which authorizes the registrant to act as the middleman for exchanging currencies, maintain liquidity, and transferring payments on the network.
Ripple, which owns about 60 billion of the 100 billion XRP tokens ever created, announced earlier this year that it would invest $25 million of that digital currency into the fund for early-stage investments. The company's aim is to bankroll "clever" entrepreneurs who can find additional uses for Ripple's blockchain technology, a company representative said during the announcement.
If the company's plans work out, Ripple will definitely reinvent the ways in which we transfer money and receive payments. In no short way, it will change the ways in which we bank and conduct business around the globe. Even, in some ways, if the plans don't pan out, Ripple has already accomplished a bit of this. There's a legitimate and institutional interest in this technology.
The Investment Case
1. The currency (XRP) coin is now trading at $0.25 — down 90% from its peak. As of this writing according to CoinMarketCap.com, its Market Cap is just over $10 billion. It sees clear over $150 million in daily volume trading—made mostly of BTC trading and the Korean Won and Japanese Yen.
For investors looking for a smart investment under $1, Ripple could be a good contender. The currency acts as a bridge currency to other currencies making it easy for any currency (fiat/cryptocurrency) to be exchanged for another. Each currency on the ecosystem has its own gateway e.g. CADBluzelle, BTCbitstamp, and USDsnapswap.
Furthermore, the biggest USD to XRP market is only seeing about $7 million volume, where a potential Coinbase listing could boost this 5-10x. And big exchanges like Bittrex have introduced XRP pairings to listings.
2. The banking industry is planning to integrate it into their system. Studies indicate that 50 of the largest banks in the world have or are planning to integrate XRP in the near future. Ripple wants to have two hundreds banks in total—positioning themselves nicely (and undeniably) into the global banking ecosystem.
3. Faster transaction speed. Speed combined with reliability is making XRP a trusted cryptocurrency. Consider that the current value that SWIFT transfers is around $5 trillion per day. Ripple's Consensus Ledger can process 1,500 transactions per second and settles an international payment in an average time of three seconds. In fact, Weiss Ratings just announced that Ripple has the fastest transaction speeds among any crypto or blockchain competitor.
This has and will not go unnoticed. The future will include, much like it does today for Wall Street investors, races for speed. To this end, Ripple has announced partnerships with U.S. money transfer giants MoneyGram and Western Union as well as American Express and Santander.
The Bottom Line
Crypto "currencies" have a tall order to disrupt financial systems. That's been mirrored in 2018's market: wherein 2017 investors were on board for the speculative ride of what it would mean for an 18-person team to disrupt international systems, 2018 has seen reality come in. It's not going to happen soon; and certainly not without some setbacks.
And while most are doubtful whether cryptocurrencies will ever become a mainstream means of exchange, the underlying technology, blockchain, is likely to have a significant impact in industries ranging from finance to logistics, manufacturing, healthcare, and utilities. So will Ripple be the first domino? The "blockchain" solution in finance that many have called for?
Well, what we've heard is that Ripple's technology will bring a substantial and measurable increase in velocity of money and the number of transactions. Additionally, the technology reduces the cost to near-zero. If that's true, there's room for it. And the XRP token? Well I think there might be flaws with how the token is used; but it will certainly follow a rise in Ripple adoption. Short-term, I'm confident in that pairing. Long-term? Well, until there's another way to invest in Ripple technology other than buying XRP, it's the way to go. And at 90% of its peak price, it might just be the steal of the year right now.
Bitcoin may have come down from the stratosphere, but there's still an abundance of opportunities in cryptocurrencies. At the Coin Agora, our focus is on altcoins – the smaller cap cryptos that have massive potential to disrupt business ecosystems. Invest with us for your chance to get in on the ground floor. Our mission is to help you find small, new and growing coins and reap rich returns. Let us help you cut through the noise and find winners – join the Coin Agora community today!
Disclosure: I/we have no positions in any stocks mentioned, but may initiate a long position in XRP-USD over the next 72 hours.
Business relationship disclosure: This article was written with the help of an independent researcher, who is no way related to Ripple.