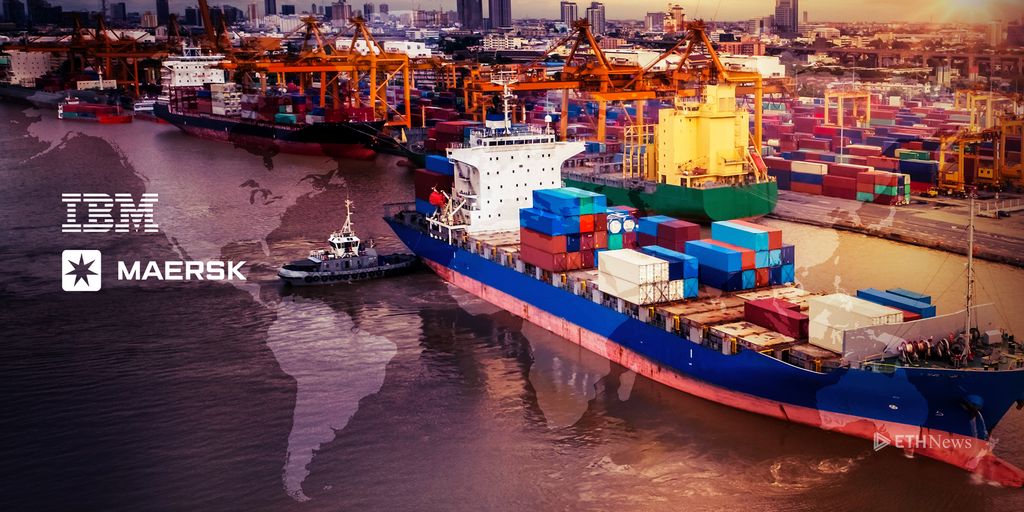 Participation by big names in a big industry could impact international trade.
Tech giant IBM and Danish Shipping and logistics company Maersk have announced the creation of a global, blockchain-powered shipping platform, TradeLense, in an official August 9 press release.
As of today, 94 organizations have either been early adopters of the program or have agreed to participate sometime in the future.
TradeLens is said to be able to track important shipping data in real time and provide an indisputable record of that data to everyone involved. This record has the potential to reduce the time it takes to resolve "operational questions" such as "Where is my container?" by removing unnecessary steps and middlemen.
The new system has reportedly already captured 154 million "shipping events," such as arrival times of vessels and customs release documentation, and its database is growing at the rate of approximately one million events every day.
The TradeLens platform reportedly uses executable distributed code contracts (EDCCs), or smart contracts, to increase "digital collaboration." The trade module of the system is still in its beta phase but is intended to allow for more efficient and productive collaboration between all engaged parties.
To date, there are over 20 port and terminal operators from around the globe taking part in the beta program, along with customs authorities, cargo owners, and freight forwarders.
Some of the biggest names in global shipping and logistics, such as Pacific International Lines (PIL) and Hamburg Süd, are participating as well. According to IBM, "Ninety percent of goods in global trade are carried by the ocean shipping industry each year." Therefore, if successful, the project has the potential to significantly impact international trade.
Bridget van Kralingen, senior vice president of IBM Global Industries, Solutions and Blockchain, touched on the potential of blockchain implementation:
"We believe blockchain can play an important role in digitizing global shipping, an area of the global economy that moves four trillion dollars of goods every year. However, success with the technology rests on a single factor –bringing the entire ecosystem together around a common approach that benefits all participants equally."
The shipping and logistics industry has been very open to using blockchain technology. In June, for instance, Maqta Gateway, a subsidiary of Abu Dhabi Ports, announced the launch of its blockchain platform, Silsal, which is intended to improve the efficiency of data sharing and reduce paperwork.
Nathan Graham is a full-time staff writer for ETHNews. He lives in Sparks, Nevada, with his wife, Beth, and dog, Kyia. Nathan has a passion for new technology, grant writing, and short stories. He spends his time rafting the American River, playing video games, and writing.
ETHNews is committed to its Editorial Policy
Like what you read? Follow us on Twitter @ETHNews_ to receive the latest IBM, Maersk or other Ethereum business and finance news.