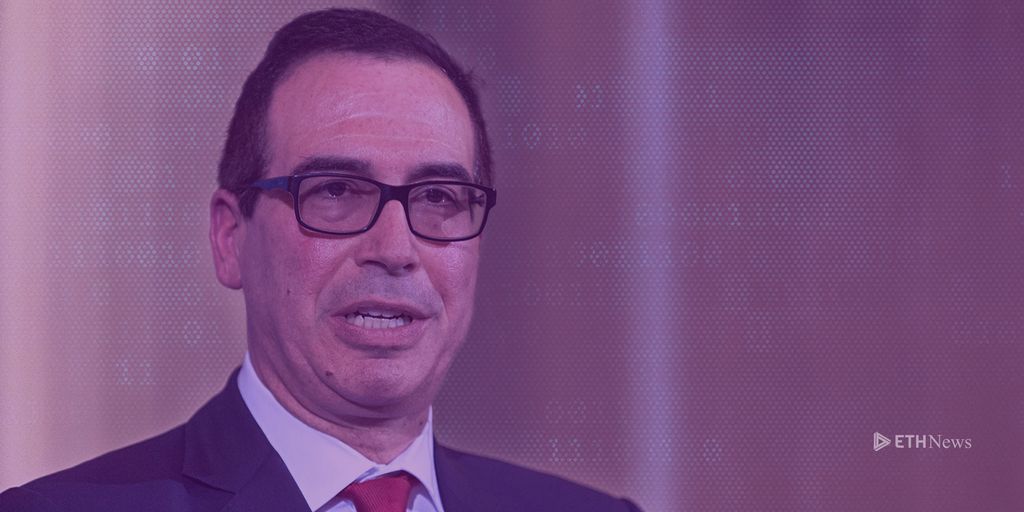 The Financial Stability Oversight Council recently created a working group to examine cryptocurrency. However, Treasury Secretary Steve Mnuchin appears unperturbed by any financial threat posed by bitcoin, notwithstanding potential losses by speculators.
On Friday morning, Treasury Secretary Steve Mnuchin spoke with David Rubenstein, president of the Economic Club of Washington, DC. In a segment about cryptocurrency, Rubenstein asked if Mnuchin worried about bitcoin replacing the dollar. Mnuchin deflected the question, sharing that at the last Financial Stability Oversight Council (FSOC) meeting he chaired, participants created a working group to focus on cryptocurrency. He did not appear concerned about the dollar losing its dominant status.
"We're working with all the regulators," said Mnuchin. "The biggest issue – I have two issues with [cryptocurrencies] that we're focused on. One is, we want to make sure that bad people cannot use these currencies to do bad things."
Under US law, Mnuchin explained, bitcoin wallet providers have the same KYC obligations as banks. The same is not true of the rest of the world. Many countries lack anti-money laundering and customer identification safeguards.
But, Mnuchin added, "One of the things we'll be working very closely with the G20 on is making sure that this doesn't become the Swiss numbered bank accounts."
"The other concern I have is that there is a lot of speculation in [cryptocurrencies]. I want to make sure that consumers who are trading this understand the risks – because I am concerned that consumers could get hurt."
With respect to international issues, Rubenstein asked if Mnuchin is troubled by reports that Russia wants to use cryptocurrency for sanction-busting.
"Not at all," the Treasury Secretary replied. "I don't think that's a concern."
Additionally, Mnuchin disclosed that neither the Treasury Department nor the Federal Reserve perceive a need for a digital dollar at this point. Although a digital dollar is something the Fed has examined, Mnuchin said, "I don't think they have any intention of doing this in the near term."
Matthew is a writer with a passion for emerging technology. Prior to joining ETHNews, he interned for the U.S. Securities and Exchange Commission as well as the OECD. He graduated cum laude from Georgetown University where he studied international economics. In his spare time, Matthew loves playing basketball and listening to podcasts. He currently lives in Los Angeles. Matthew is a full-time staff writer for ETHNews.
ETHNews is committed to its Editorial Policy
Like what you read? Follow us on Twitter @ETHNews_ to receive the latest Treasury Secretary, Steve Mnuchin or other Ethereum cryptocurrencies and tokens news.