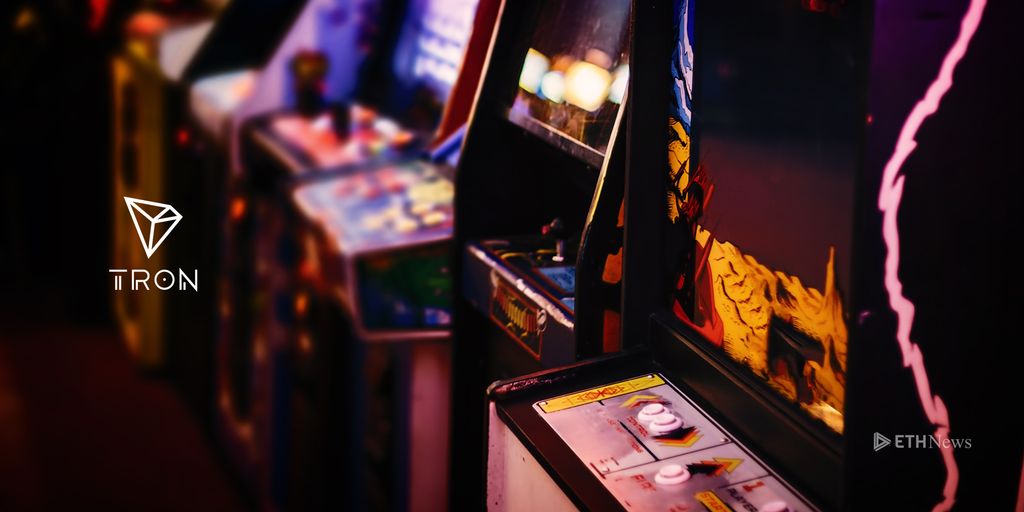 December 1, 2018 12:38 AM
The new game fund, TRON Arcade, will provide a foundation for blockchain video game developers.
TRON, one of the world's largest blockchain operating systems, recently announced its plans to develop a fund for blockchain-based video games. According to the release, the new fund, TRON Arcade, will be a "foundation for a robust blockchain game ecosystem" and is intended to enable game developers to explore creative ideas, release new games, and create a "community" of blockchain-powered content and entertainment. TRON estimates that $100 million will be invested into the fund within the next three years.
Justin Sun, founder and CEO of TRON, noted, "TRON Arcade will play a crucial role in encouraging developers to join in our mission and provide the best blockchain gaming experience to users around the world."
Lately, TRON has been working hard to increase its popularity and bring developers of all kinds to its platform. In June of this year, TRON acquired the ever-popular P2P file-sharing protocol BitTorrent in an effort to strengthen its business and further its influence in the blockchain and cryptocurrency ecosystem.
In October, the startup announced a mainnet upgrade of the TRON blockchain to include the TRON Virtual Machine and smart contract functionality. Anticipating a positive outcome, Sun tweeted that the platform would be useful to Dapp users and developers.
Just last Sunday, with ETH prices falling, Sun also tweeted that it would be wise for Ethereum developers to "migrate [their] token[s] to #TRON immediately."
Nathan Graham is a full-time staff writer for ETHNews. He lives in Sparks, Nevada, with his wife, Beth, and dog, Kyia. Nathan has a passion for new technology, grant writing, and short stories. He spends his time rafting the American River, playing video games, and writing.
ETHNews is committed to its Editorial Policy
Like what you read? Follow us on Twitter @ETHNews_ to receive the latest TRON, TRON Arcade or other Ethereum cryptocurrencies and tokens news.