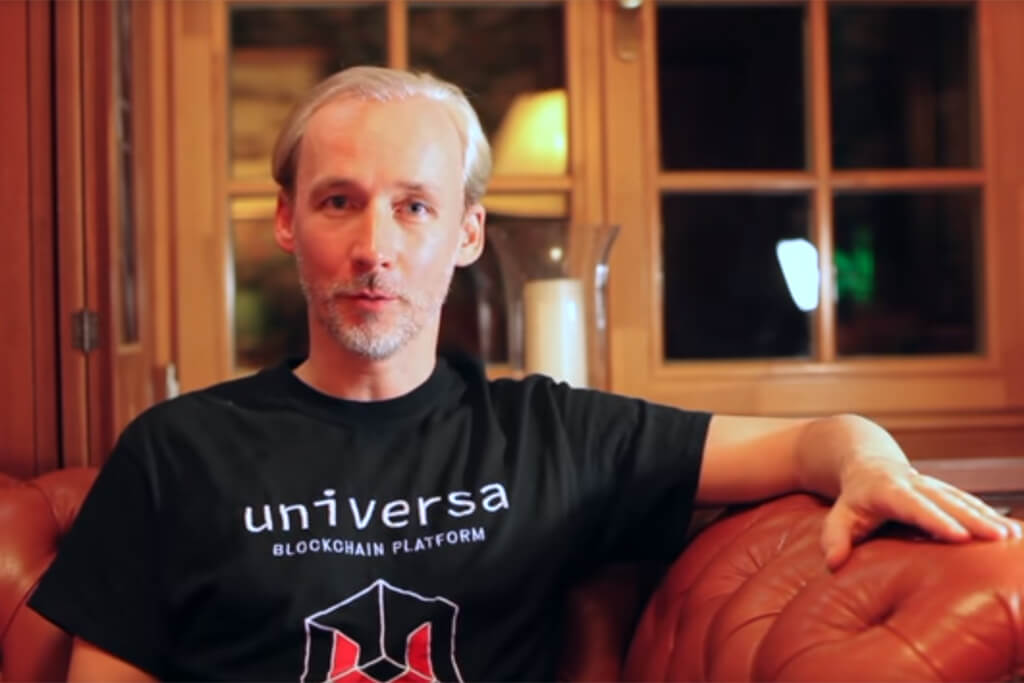 Universa's token sale will be started tomorrow, at which the company plans to raise over $100 million. Investors are looking forward to this ICO as Universa is considered as next-generation blockchain cryptoprotocol. СЕО Universa Alexander Borodich ensures that platform will become a competitor to such financially successful start-ups as Tezos and EOS.
Universa aims to creation of business applications generally for real sector economy. According to Universa's whitepaper, "the idea is to offer an automated electronic replacement of traditional paper documents and their substitutes (such as Word documents) and related workflow, in both essence and handling."
A main goal of the platforms is "to implement the most common entity in every business process: a set of referenced contacts, signed and stamped documents, without any of the numerous drawbacks found in other bitcoin-style token-based solutions."
Alexander Borodich states that Universa can make revolution in trade comparing its creation with internet advent. Such ambitious statement is based on new operating principle of the platform.
Universa works as a distributed system for running smart contracts. Blockchain platform can't be considered as a digital currency provider and doesn't depend on mining process.
These advantages make Universa much faster, cheaper, and safer platform in comparison with bitcoin and ethereum blockchains. For example, 10,000 transactions per second can be provided by Universa, while ethereum can provide 15, and bitcoin can provide only 6.
News about Universa ICO appeared in August, and high interest to the next-generation blockchain platform resulted in several collaborations with Universa.
Recently, ApexFree Platform Services announced intention to invest $ 7 million in Universa Blockchain Platform.
ApexFree Platform Services is a platform specialized in the field of automation and robotization of information flow management, payments and documents. The partnership with Universa will allow companies to create a SaaS solution for fast microtransactions based on blocking and smart contract technology.
"The integration with Universa will allow companies to offer the market a solution for rapid registration and transparency of instant payments, transfer of ownership of property, support for typified business processes and direct calculations between banks," the founder of the Universa Alexander Borodich said.
Moreover, Universa signed agreement with McAfee. According to this partnership, John McAfee, creator of the McAfee Security antivirus, will join the committee of Universa advisors. Moreover, McAfee is going to use the Universa platform to implement his own blocking project McAfee Coin.