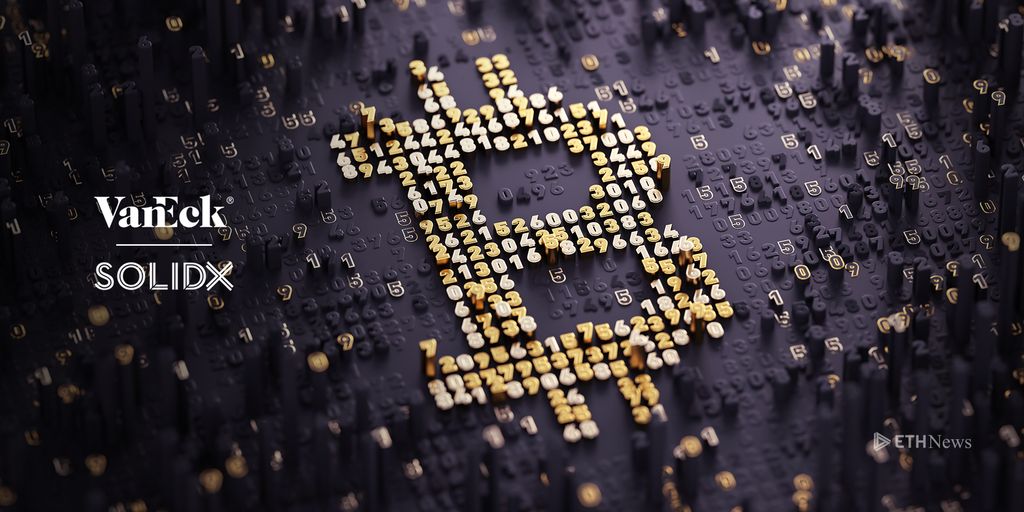 Insured to a degree against theft or loss, the proposed VanEck SolidX Bitcoin Trust ETF aims to assuage the SEC's concerns about cryptocurrency-linked financial products. The ETF would use a price index based on over-the-counter cryptocurrency trading desks located in the US, as opposed to the prices generated through trading activity on cryptocurrency exchanges.
UPDATED | June 6, 2018:
The Wall Street Journal reported the proposed ETFs' price per share as $200,000. That's not quite right.
ETHNews heard from SolidX, which said, "A more accurate way of putting it is that the share price is expected to be approximately $200,000. There are 25 bitcoin per each ETF share, so the approximate price is derived by multiplying 25 bitcoin by the price of bitcoin (currently around $7,500), which gets you to the approximate $200,000 per share price."
For the record, 25 * $7,500 is not $200,000. It's $187,500. That's a $12,500 difference.
---
ORIGINAL | June 6, 2018:
Oh, bitcoin give me one more chance! Investment management company VanEck and financial services company SolidX have unfinished business.
On Wednesday, the firms joined forces, filing registration paperwork with the Securities and Exchange Commission (SEC) to pursue an exchange-traded fund (ETF) that would allow investors to purchase shares in a trust that holds bitcoin. If approved, the ETF would grant investors – ostensibly institutional buyers, rather than retail buyers – the opportunity to procure shares in the VanEck SolidX Bitcoin Trust. The companies' application form suggests that the shares would trade on the Cboe BZX Exchange.
Readers may remember that in March 2017, shortly after denying the Winklevoss twins' bitcoin ETF proposal, the SEC cut short SolidX's pursuit of a bitcoin ETF. The agency disapproved of a proposed rule change by NYSE Arca, which sought to list and trade shares of the product.
Then, in September 2017, VanEck separately withdrew its own registration document for a bitcoin ETF, explaining that the SEC said it would not review the firm's application until bitcoin futures began trading.
Note: ETHNews extensively covered bitcoin futures trading in the US, which began on the Chicago Board Options Exchange and Chicago Mercantile Exchange in December 2017.
Proposed bitcoin ETFs have stirred up controversy because of the cryptocurrency's volatility and (up until recently) the relative absence of financial products that allow people to bet against rising prices. Not to belabor the point, but shortly after the introduction of bitcoin futures, the price of bitcoin came tumbling down from its December 2017 highs – a phenomenon that was recognized by the Economic Research Department of the Federal Reserve Bank of San Francisco.
Even though futures facilitated short interest, the lack of a tangible commodity or product backing bitcoin has confounded nearly everyone. How is a person supposed to determine a fair price for an internet currency that has no government backing its value?
Altogether, the VanEck SolidX Bitcoin Trust ETF is vaguely interesting for two reasons:
The insurance aspect might entice some particularly wealthy and risk-loving investors.
If approved, the financial product could grant institutional traders greater license to enter the cryptocurrency markets (though many have shied away in the past).
That said, the SEC has not yet approved or rejected the financial product and there are important questions that remain. (For instance, what would investors be entitled to in the event of additional bitcoin forks?) Also, potential investors will need to consider whether buying into the ETF (which would include fees) makes more sense than individually buying bitcoin through a well-established cryptocurrency exchange. Liquidity and security should be chief among buyers' concerns.
Note: Attempts to reach SolidX were unsuccessful. The company's e-mail address (info@sldx.com) was invalid and the phone number listed on its website was ostensibly disconnected. VanEck did not immediately respond to our request for comment.
Matthew is a full-time staff writer for ETHNews with a passion for law and technology. In 2016, he graduated from Georgetown University where he studied international economics and music. Matthew enjoys biking and listening to podcasts. He lives in Los Angeles and holds no value in any cryptocurrencies.
ETHNews is committed to its Editorial Policy
Like what you read? Follow us on Twitter @ETHNews_ to receive the latest VanEck, SolidX or other Ethereum business and finance news.