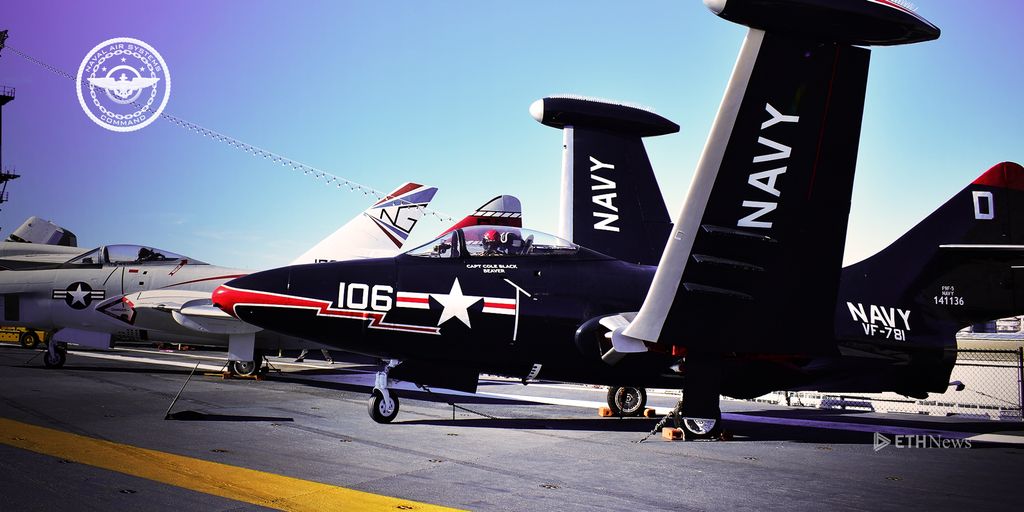 September 21, 2018 9:16 PM
The US Navy wants a blockchain platform that can handle huge data sets.
The US military is very often on the front lines when it comes to finding use cases for emerging technology. In line with this tradition, the Naval Air Systems Command (NAVAIR) is looking into blockchain technology to track the life cycle of aviation parts.
According to a September 20 press release, the Navy is eager to modernize its current tracking process, which involves manually inputting handwritten notes into a computer database.
NAVAIR's Fleet Readiness Center Southwest (FRCSW) Advance Technologies Team has entered into an agreement with the Indiana Technology and Manufacturing Companies (ITAMCO), to research whether blockchain technology can handle the large data sets produced by the Navy.
The Navy was likely attracted to ITAMCO's existing Simba Chain, a blockchain platform for "tracking secure messages" that was developed through a Defense Advanced Research Projects Agency (DARPA) grant.
In the press release, ITAMCO stated:
"The goal of the agreement is to develop a conceptual architecture for what a connected and visible supply chain could look like. A major hurdle is information assurance and accreditation for a distributed information system, a sizable departure from a centrally controlled database architecture the [Department of Defense] is currently comfortable operating."
The Navy is eyeing a permissioned blockchain, but wants to use "a consensus mechanism requiring less computing power" than proof of work.
Nathan Graham is a full-time staff writer for ETHNews. He lives in Sparks, Nevada, with his wife, Beth, and dog, Kyia. Nathan has a passion for new technology, grant writing, and short stories. He spends his time rafting the American River, playing video games, and writing.
ETHNews is committed to its Editorial Policy
Like what you read? Follow us on Twitter @ETHNews_ to receive the latest Navy, blockchain or other Ethereum technology news.