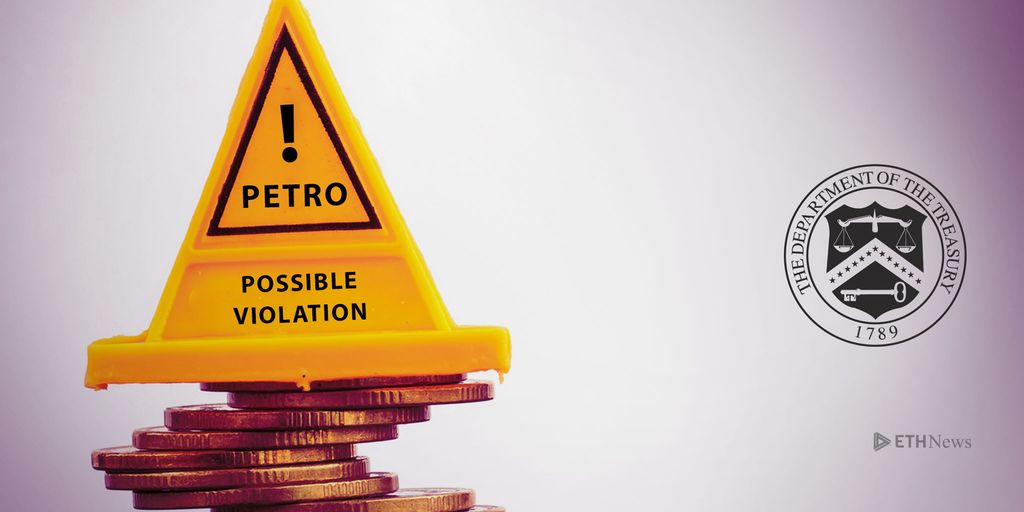 January 17, 2018 12:32 AM
Venezuela's oil-backed cryptocurrency, which may be launched on the Ethereum network, could present a "legal risk" for American investors.
On Tuesday, a spokesperson for the US Department of Treasury cautioned against American investment in Venezuela's recently announced 'petro' cryptocurrency.
"Available information indicates that, once issued, the petro digital currency would appear to be an extension of credit to the Venezuelan government," the Treasury spokesperson told Reuters. Because of US sanctions against the Venezuelan government and state oil company PDVSA, "The Venezuelan petro currency could therefore expose US persons to legal risk."
"(It) is another attempt to prop up the Maduro regime, while further looting the resources of the Venezuelan people," the spokesperson added.
Last week, the Venezuelan parliament, Asemblea Nacional, prohibited the creation of the petro. "This is not a cryptocurrency, this is a forward sale of Venezuelan oil," said one lawmaker. "It is tailor-made for corruption."
According to Reuters, the Venezuelan government might be planning to launch the pre-mined petro on the Ethereum network. Cryptocurrency advisers to the Venezuelan government in a recently formed group called "VIBE" have recommended a private, discounted sale of $2.3 billion worth of the oil-backed cryptocurrency. The discount could be as high as 60 percent.
Matthew is a writer with a passion for emerging technology. Prior to joining ETHNews, he interned for the U.S. Securities and Exchange Commission as well as the OECD. He graduated cum laude from Georgetown University where he studied international economics. In his spare time, Matthew loves playing basketball and listening to podcasts. He currently lives in Los Angeles. Matthew is a full-time staff writer for ETHNews.
ETHNews is committed to its Editorial Policy
Like what you read? Follow us on Twitter @ETHNews_ to receive the latest petro, Venezuela or other Ethereum cryptocurrencies and tokens news.