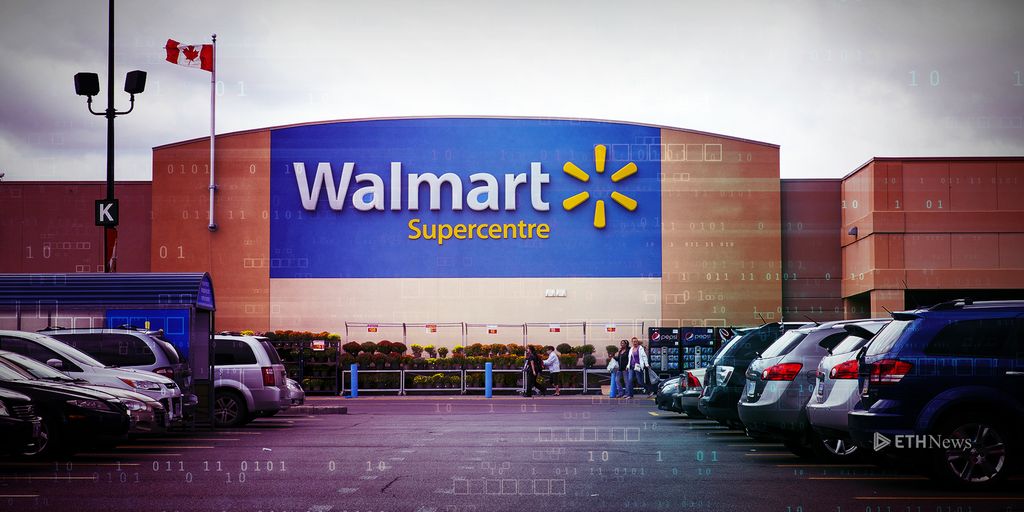 September 24, 2018 11:53 PM
The IBM-developed blockchain has been designed to quickly identify the source of diseases such as E. coli.
Retail giant Walmart has given all its suppliers of fresh greens a 2019 deadline to join the Food Trust blockchain platform developed by IBM. The blockchain is meant to provide traceability, particularly in cases of disease outbreaks.
Walmart has been testing IBM's Food Trust blockchain platform, tracing berries, mangoes, and even baby food throughout the supply process. Now it is moving to full adoption of the technology for certain foods that are often at higher risk of dangerous disease outbreaks, like E.coli. The retailer issued a letter and mandate to all suppliers of lettuce, spinach, and other leafy greens requiring them to join the Food Trust blockchain by the end of January 2019. Farmers, logistics companies, and other business partners of these suppliers must also participate by late September 2019.
Frank Yiannas, head of food safety at Walmart, explained the decision to the Wall Street Journal, saying that pinpointing sources of food contamination can improve public safety and save money for retailers and farmers. The food-tracking platform will hopefully enable Walmart to improve the accuracy of recalls by identifying the source of an outbreak and preventing entire product lines from being unnecessarily destroyed.
The Food Trust platform has been developed by IBM in partnership with some of the world's largest food brands and retailers with the goal of improving food safety worldwide. The platform is built on IBM's version of the Linux Foundation open-source blockchain, Hyperledger. Encrypted data added to the Food Trust blockchain is available, up to date, and immutable on all participating systems. Farmers and suppliers use a web portal to enter the required data, and IBM is expected to release a mobile application to ease access.
The developing consortium, which also includes Dole, Nestle, Kroger, Tyson, and others, finds blockchain "ideally suited" to establishing a "trusted environment." Supply chain participants can gain "permissioned access to known and trusted information regarding the origin and state of food for their transactions," details IBM's original press release.
Speaking to the Wall Street Journal, Dole's vice president of food safety and quality said today: "Blockchain can and should be used to promote transparency around food safety." Dole is already using the platform for some products and will assist its suppliers to achieve compliance and meet the January deadline.
The Food Trust platform is available to any retailer or supplier from IBM as a software-as-a-service (SaaS) solution and forms part of IBM's expanding blockchain-based portfolio.
In related news, Dutch retailer Albert Heijn today announced a blockchain-based tracing system for orange juice in partnership with supplier Refresco. Customers can see full transparency from source to shelf, and the system is also intended to help eliminate food waste. Similarly, another major European grocer, Carrefour, announced in March that it would expand its blockchain-based food tracking systems, having already implemented blockchain to track free range chickens from farm to table.
Melanie Kramer is a freelance FinTech, blockchain, and cryptocurrency writer based between France and Canada. Melanie has studied, and retains an avid interest in, global politics, business, and economics.
ETHNews is committed to its Editorial Policy
Like what you read? Follow us on Twitter @ETHNews_ to receive the latest blockchain, supply chain or other Ethereum business and finance news.