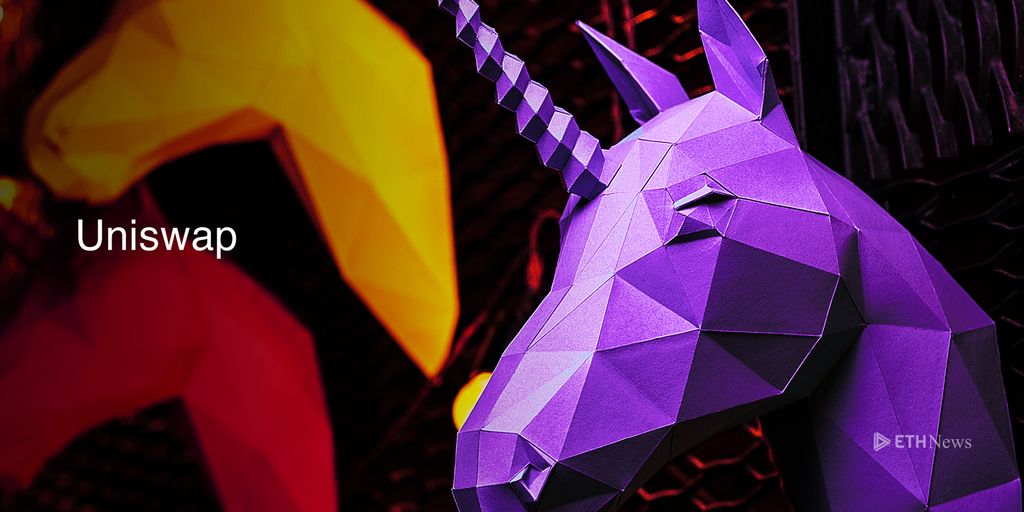 November 10, 2018 12:30 AM
A new unicorn-faced Ethereum protocol has arrived.
Last Friday, November 2, the protocol Uniswap was born on the Ethereum network. It serves as an automated token exchange, comprised of a series of ETH-to-ERC20 executable distributed code contracts (aka smart contracts) to allow users to easily swap their ERC20 tokens. There is one contract for each ERC20 token; if a contract does not exist for a certain asset, then anybody can create one using the Uniswap factory.
The protocol was "designed with simplicity in mind" and eliminates unnecessary intermediaries, thereby allowing "faster, more efficient exchange." It's an open-source public good for the Ethereum community; there is no associated token or fee to use the interface; it's free to list any token on the platform; and early investors, adopters, or developers are not given any special treatment. In fact, the project is committed to being an accessible resource for traders and liquidity providers.
A few Twitter users compared Uniswap to other solutions such as Bancor. However, Uniswap creator Hayden Adams said the platform was different in that tokens are paired with ETH, not a specific protocol's native cryptocurrency (like BNT on Bancor). Plus, he asserts that the formula is simpler and more gas efficient.
Another Twitter user compared the platform to 0x, though Adams said Uniswap was "an alternate approach" to swapping that is "more decentralized and censorship resistant." In general, followers were enthusiastic about the protocol's launch.
Back in August, the project was awarded $100,000 during the Ethereum Foundation's third wave of grants, under the category "building for the end user." The funds have helped to make the protocol a reality.
Daniel Putney is a full-time writer for ETHNews. He received his bachelor's degree in English writing from the University of Nevada, Reno, where he also studied journalism and queer theory. In his free time, he writes poetry, plays the piano, and fangirls over fictional characters. He lives with his partner, three dogs, and two cats in the middle of nowhere, Nevada.
ETHNews is committed to its Editorial Policy
Like what you read? Follow us on Twitter @ETHNews_ to receive the latest open-source, liquidity trading or other Ethereum technology news.